Foxes are fascinating creatures that capture our imagination with their cunning and adaptability. From the icy landscapes of the Arctic to the scorching deserts of Africa, foxes have conquered diverse habitats around the world.
Each species possesses unique characteristics and adaptations that enable them to thrive in their respective environments.
In this article, we will explore a variety of fox species, including the Arctic Fox, Fennec Fox, Pale Fox, Blanford's Fox, Cape Fox, Corsac Fox, Tibetan Sand Fox, Swift Fox, Kit Fox, Ruppell's Fox, Bengal Fox, and the iconic Red Fox. Join us as we delve into the world of these remarkable animals and uncover the secrets of their survival in some of the most challenging and enchanting landscapes on Earth.
Read also: List of Crustaceans: Cool Facts with Pictures
Origin and history of Types of Foxes
The origin and history of the different types of foxes are intertwined with their geographical distribution and evolutionary adaptations. Foxes belong to the Canidae family, which includes other canids such as wolves and domestic dogs.
Classification of Foxes
The classification of foxes is as follows:
Kingdom: Animalia
Phylum: Chordata
Class: Mammalia
Order: Carnivora
Family: Canidae
Subfamily: Caninae
Genus: Vulpes
Under the genus Vulpes, there are several recognized species of foxes, each with its own unique characteristics and adaptations. Some of the notable species include:
Vulpes lagopus – Arctic Fox
Vulpes zerda – Fennec Fox
Vulpes pallida – Pale Fox
Vulpes cana – Blanford's Fox
Vulpes chama – Cape Fox
Vulpes corsac – Corsac Fox
Vulpes ferrilata – Tibetan Sand Fox
Vulpes velox – Swift Fox
Vulpes macrotis – Kit Fox
Vulpes rueppelli – Rüppell's Fox
Vulpes bengalensis – Bengal Fox
Vulpes vulpes – Red Fox
It is important to note that the classification and taxonomy of foxes may be subject to ongoing scientific research and revision as new discoveries are made and our understanding of these species evolves.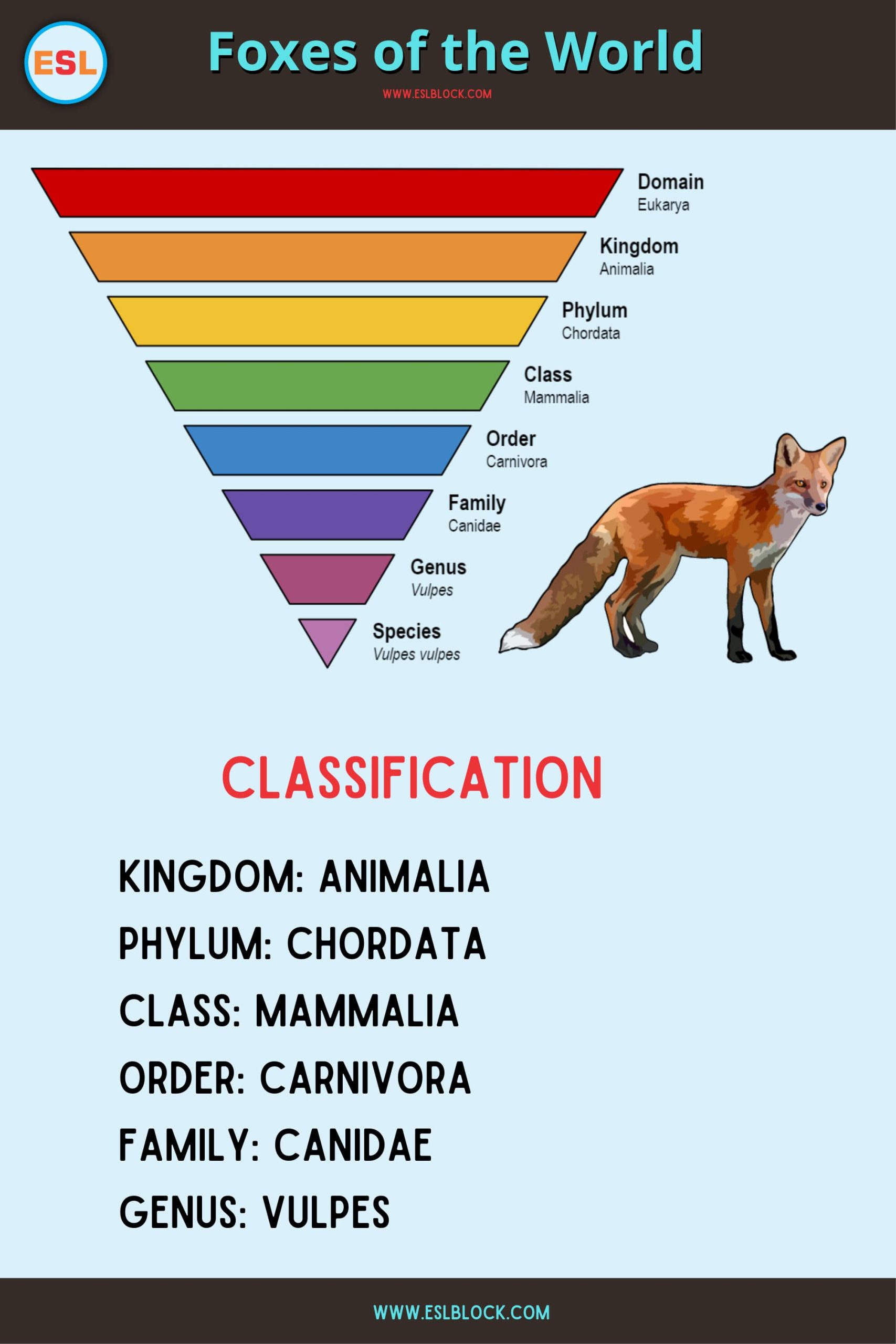 Types of Foxes
Types of foxes encompass a diverse array of species adapted to various environments worldwide. From the Arctic fox's icy domain to the Fennec fox's desert habitat, each possesses unique traits and survival strategies, captivating us with their remarkable adaptations and evolutionary journeys.
Arctic Fox
Fennec Fox
Pale Fox
Blanford's Fox
Cape Fox
Corsac Fox
Tibetan Sand Fox
Swift Fox
Kit Fox
Rüppell's Fox
Bengal Fox
Red Fox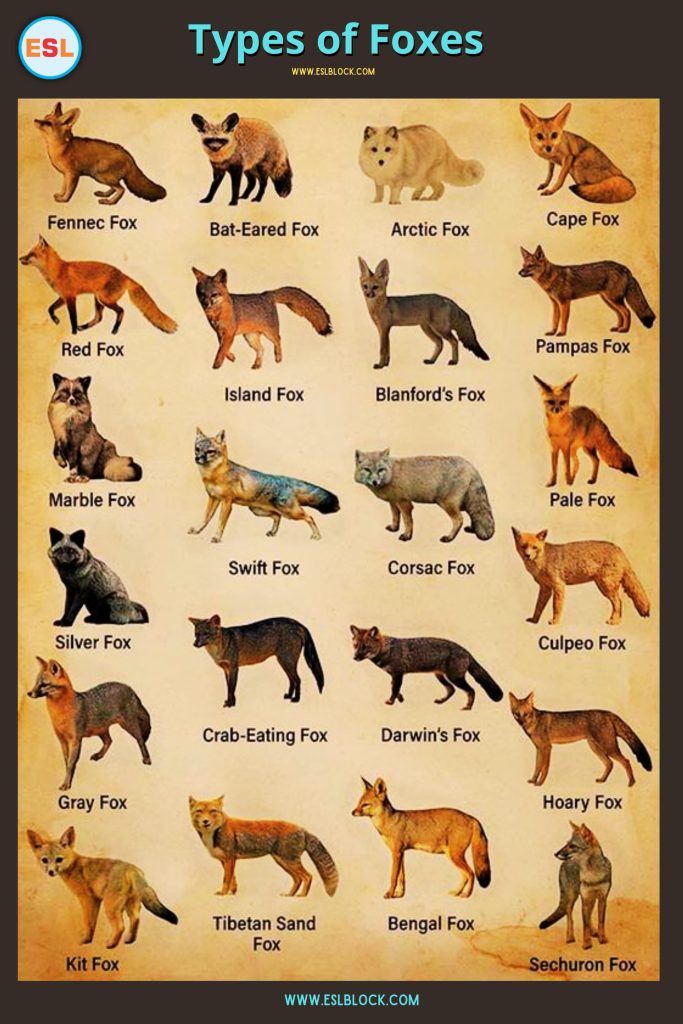 1. Arctic Fox
The Arctic fox, also referred to as the polar fox, snow fox, or white fox, thrives in the frigid Arctic tundra of the Northern Hemisphere. This species has successfully adapted to life in extremely cold climates by developing multi-layered coats, furry foot pads, and seasonal camouflage. These remarkable adaptations enable them to endure and survive in some of the harshest habitats on Earth.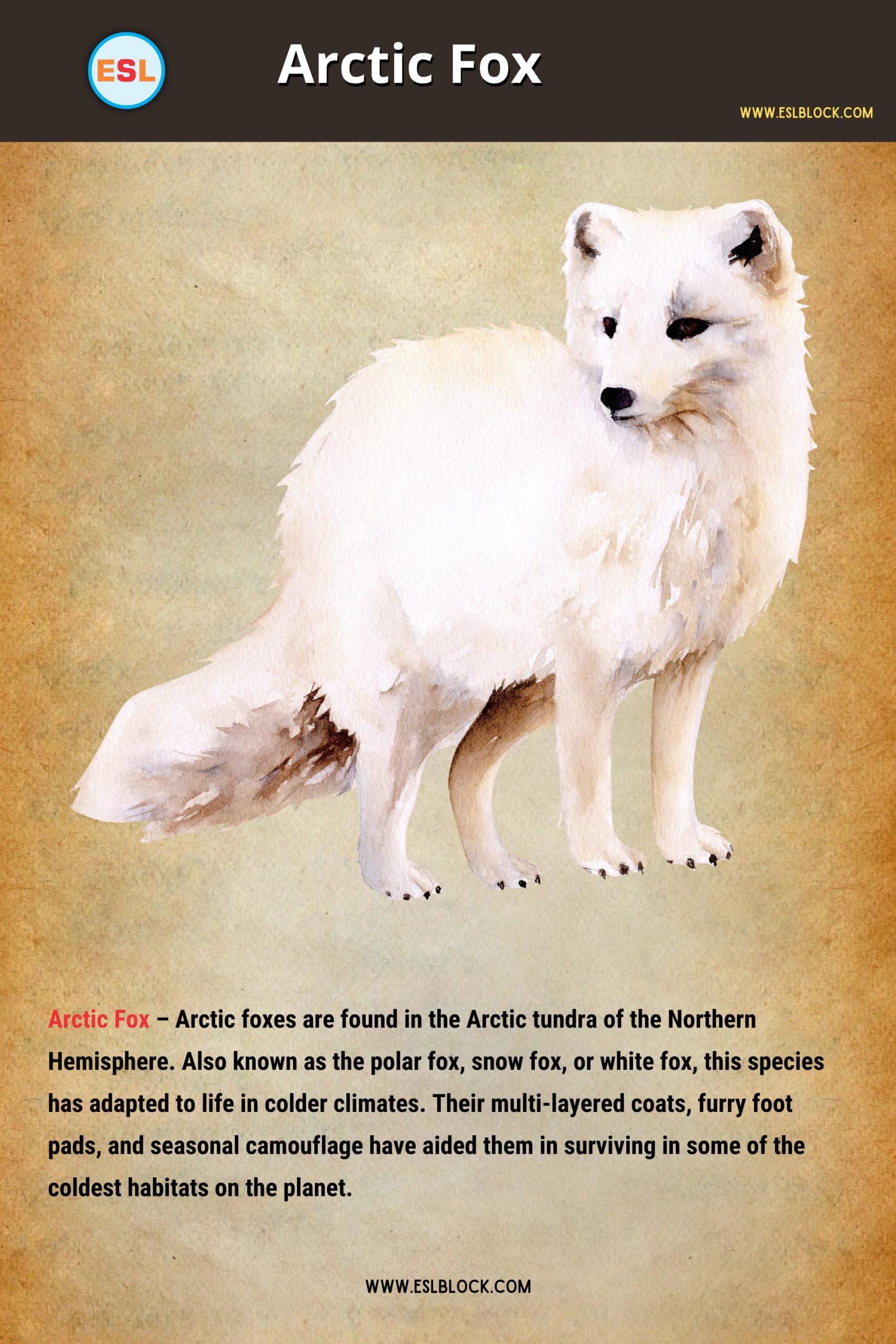 2. Fennec Fox
Native to the Sahara Desert, Sinai Peninsula, and the Arabian Desert, the fennec fox is recognized for its distinctive large ears, which serve as a mechanism to dissipate heat from its body. Despite being the smallest species of fox, these social creatures display communal behavior and construct burrows in the sandy terrain for shelter and protection. They often live in groups of up to ten individuals.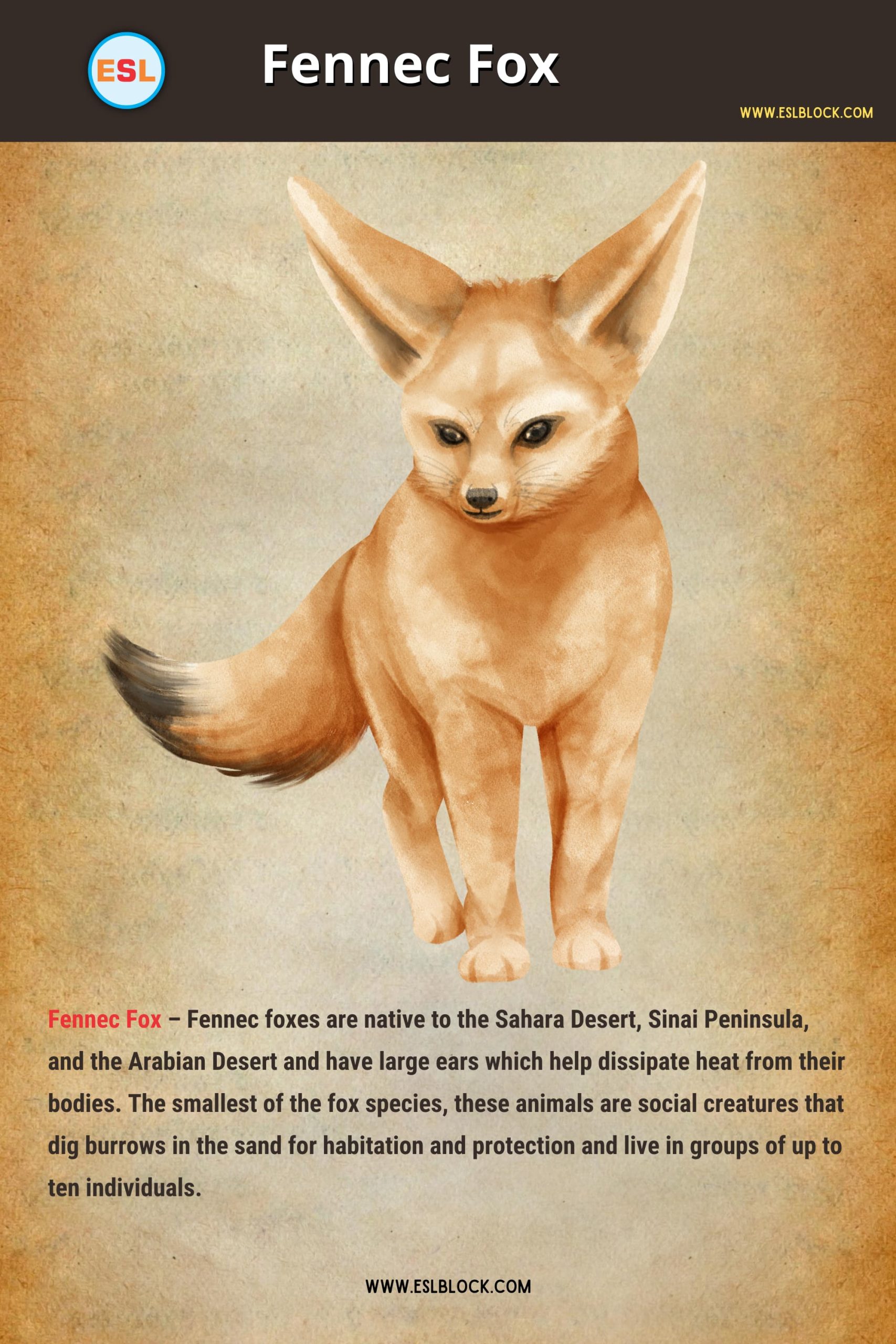 3. Pale Fox
Inhabiting the Sahel region of Africa, pale foxes possess sandy-colored coats that aid in their camouflage within their desert-like habitats. While limited information is available about this species, their population is estimated to be relatively large and stable.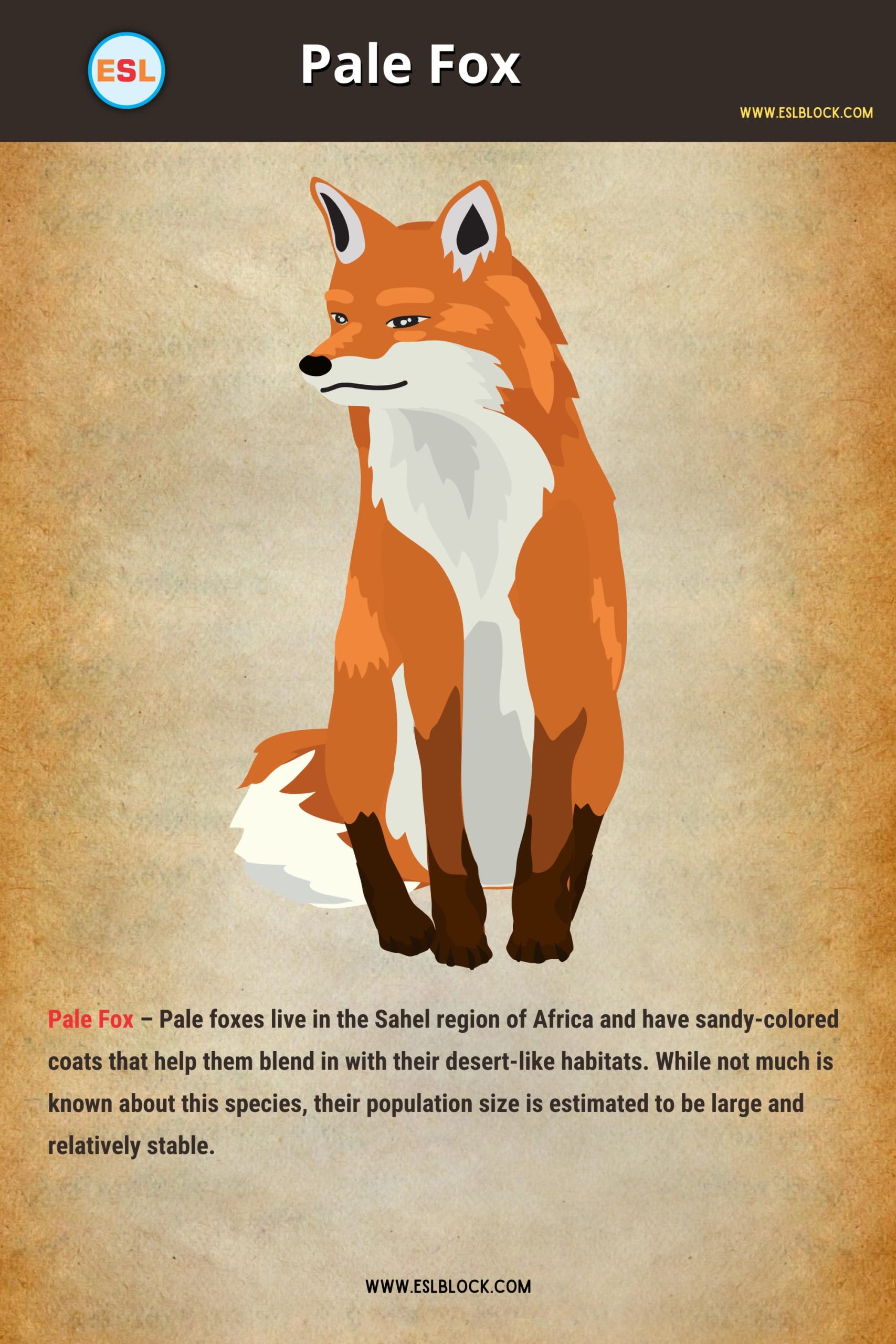 4. Blanford's Fox
Also known as the Afghan fox, royal fox, and dog fox, the Blanford's fox was named after the English naturalist William Blanford, who first described the species in 1877. These foxes thrive in parts of Central Asia and the Middle East, specifically in mountainous, steppe, and arid plain regions.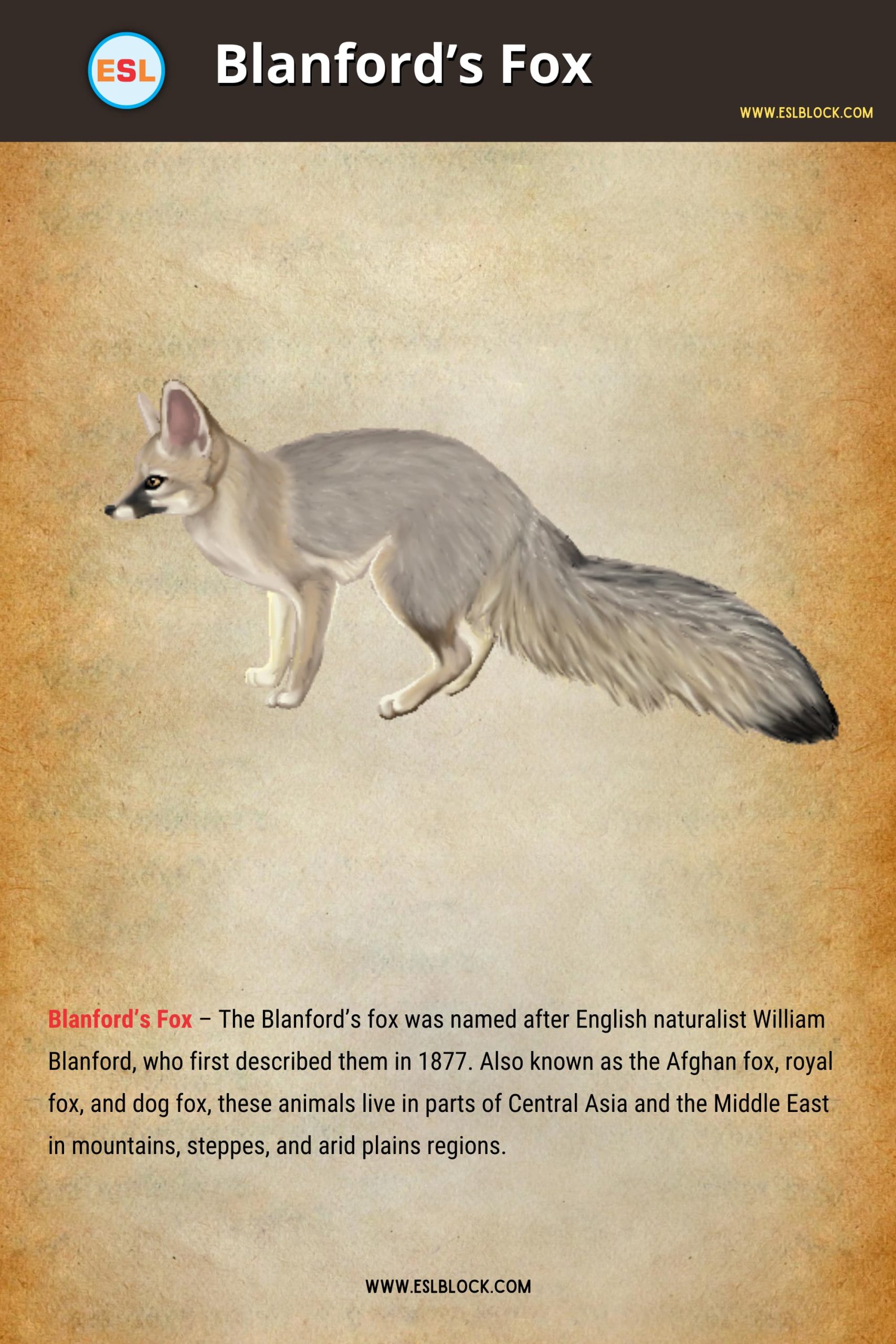 5. Cape Fox
Found in Southern Africa, Cape foxes are small fox species that predominantly lead solitary lives. These nocturnal and omnivorous creatures feed on small mammals, birds, insects, and fruit.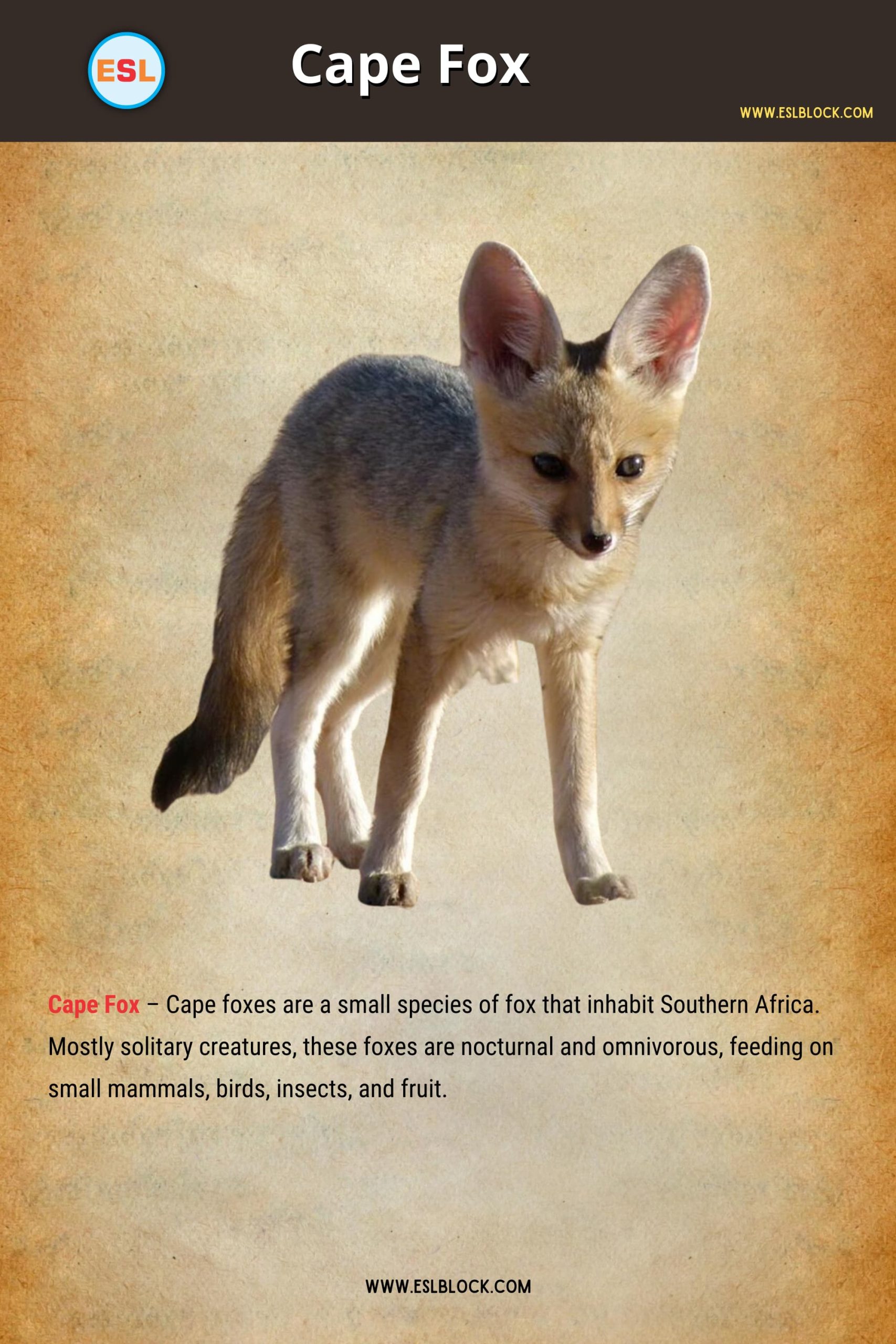 6. Corsac Fox
The corsac fox resides in deserts and steppes across Central Asia and possesses the remarkable ability to endure long periods without food or water, an adaptation to their challenging environments. These foxes are not particularly swift runners, making them vulnerable to poachers who target them for their pelts.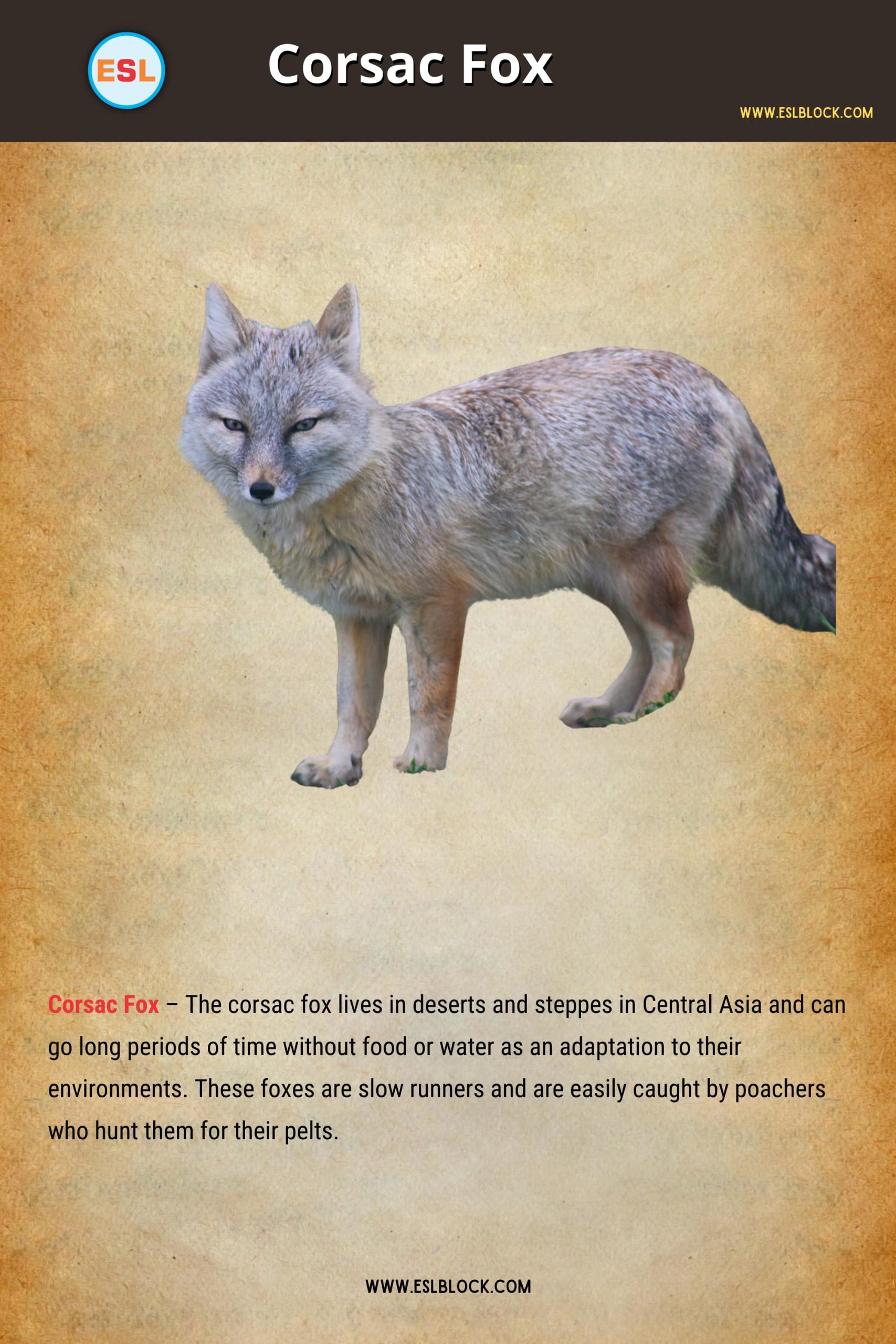 7. Tibetan Sand Fox
Tibetan sand foxes are exclusively located in the vicinity of the Tibetan and Ladakh Plateau, inhabiting semi-arid and arid grasslands at elevations reaching up to 17,000 feet. As diurnal predators, they primarily prey on pikas, rodents, marmots, hares, and lizards.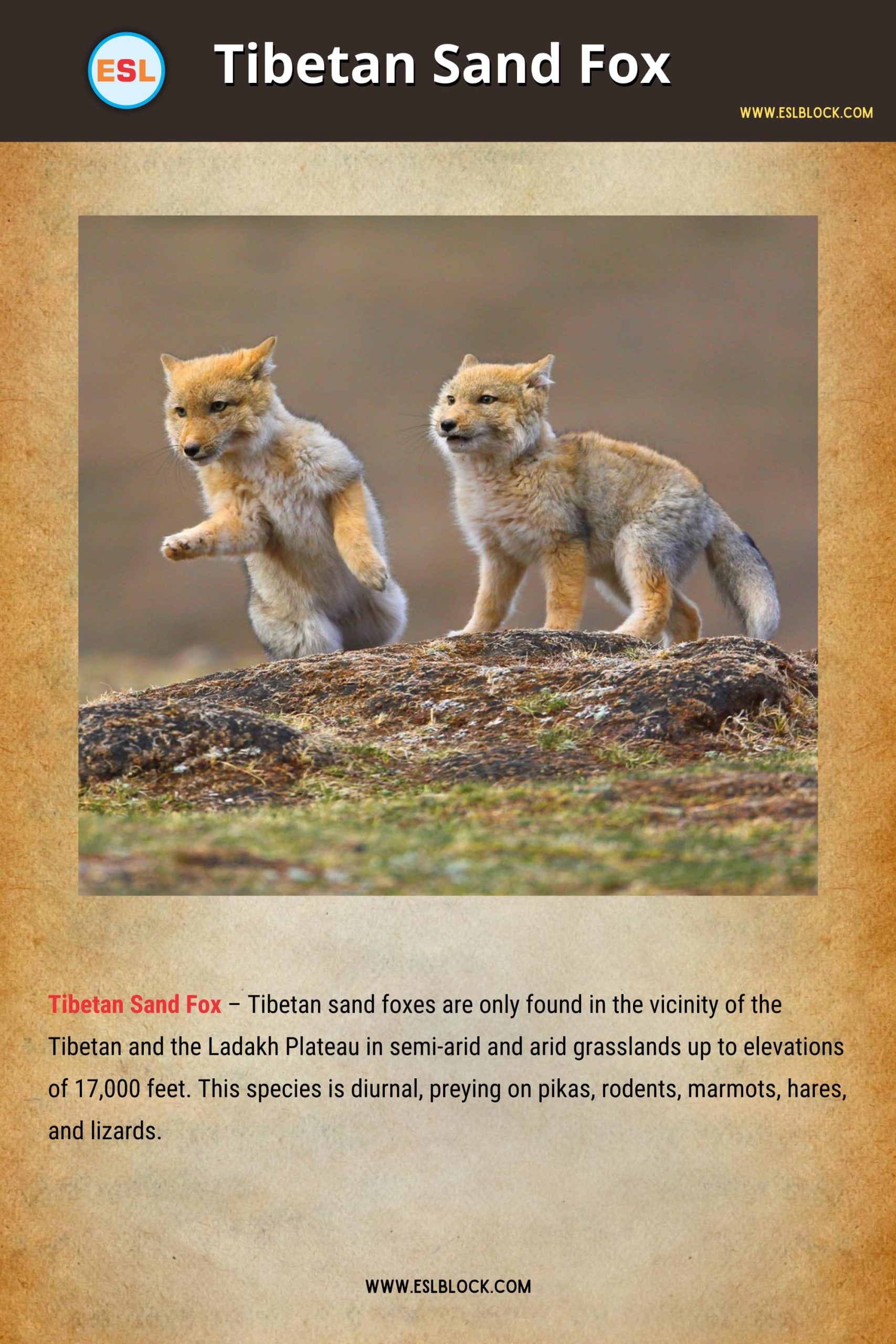 8. Swift Fox
Swift foxes occupy the western grasslands of North America, where they sustain themselves by consuming both plants and animals. Although their population drastically declined in Canada during the 1930s, successful reintroduction programs carried out in the 1980s and beyond restored viable populations. Consequently, swift foxes are now classified as a species of Least Concern.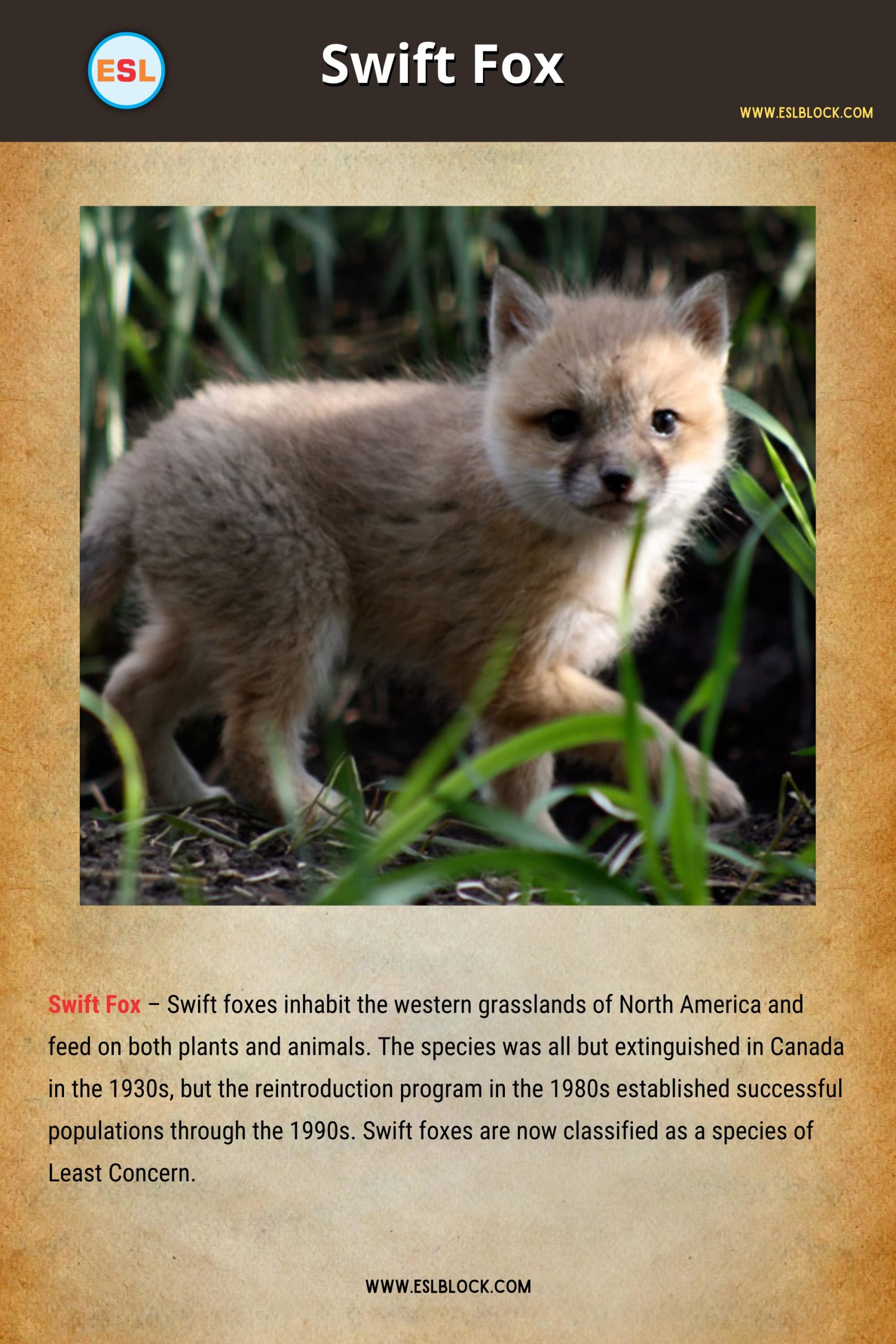 9. Kit Fox
Kit foxes inhabit regions ranging from central Mexico to the southwestern United States. These foxes, recognized as the smallest species in North America, favor arid areas and possess large ears that aid in heat dissipation.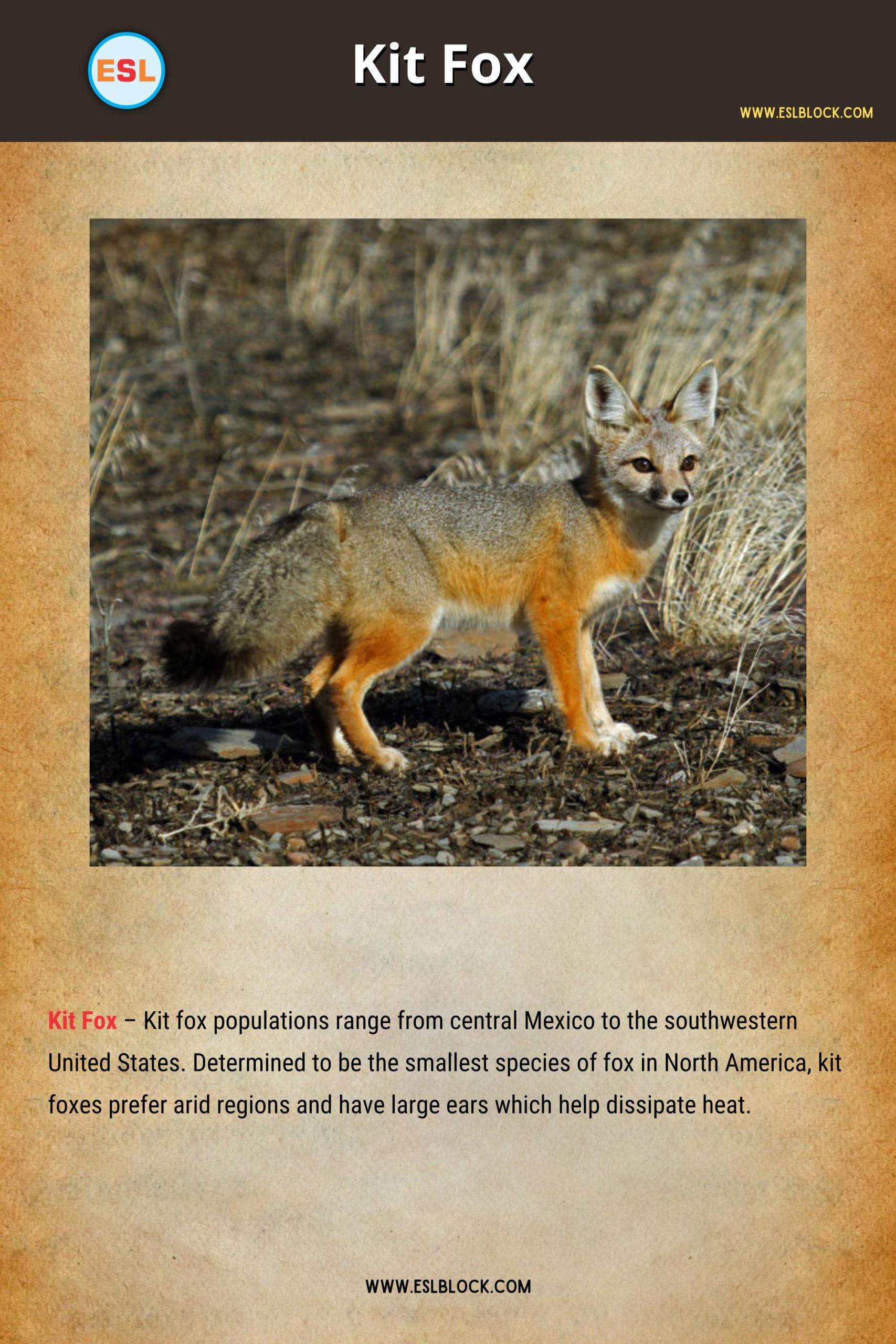 10. Ruppell's Fox
Named after the German naturalist Eduard Ruppell, Ruppell's foxes are distributed across the Middle East, southwestern Asia, and Northern Africa. These adaptable foxes thrive in sandy or rocky deserts, scrublands, and steppes.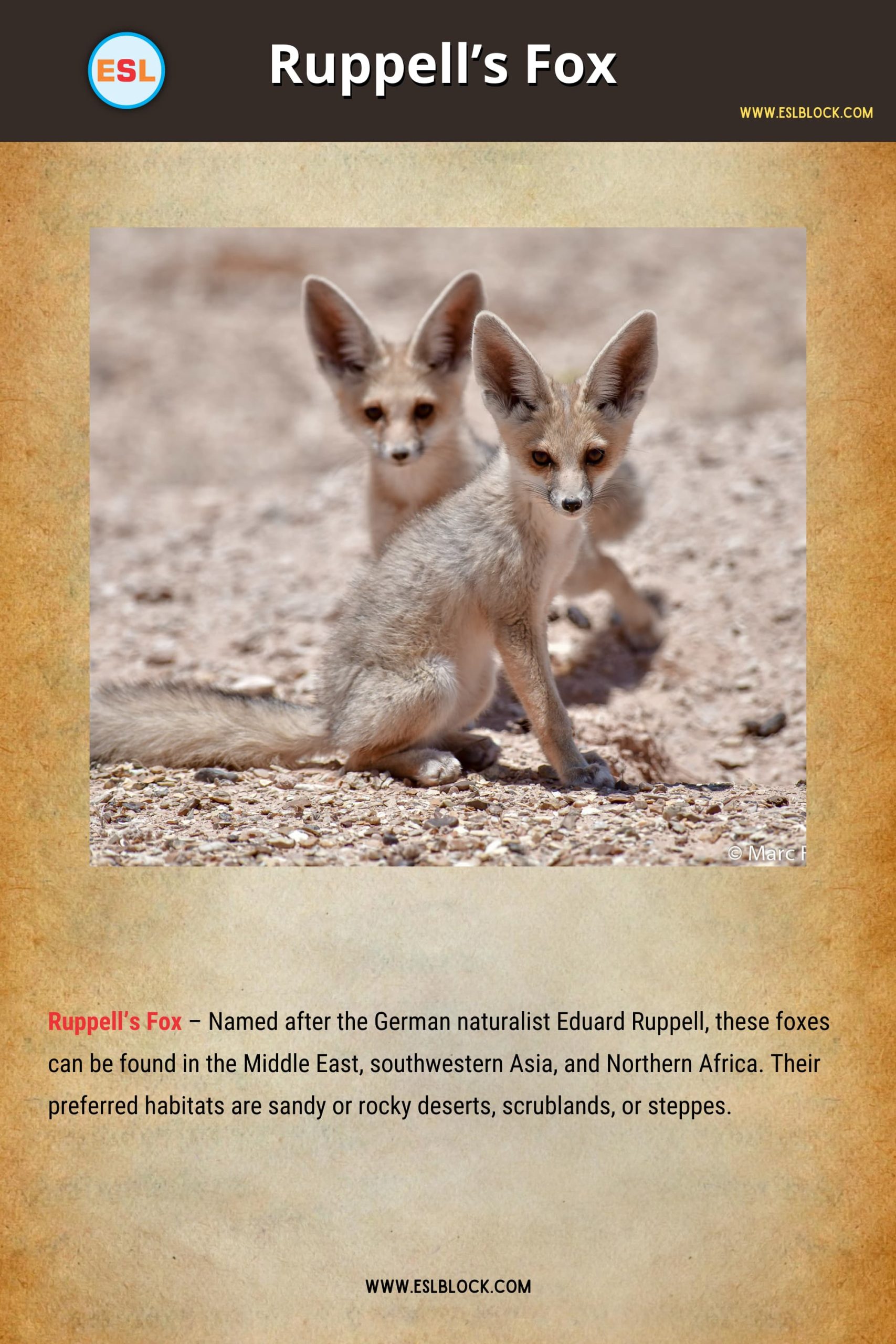 11. Bengal Fox
Also referred to as the Indian fox, Bengal foxes are solely found on the Indian subcontinent. Thriving in diverse environmental conditions, they display a preference for grasslands and semi-arid thorn or scrub forests.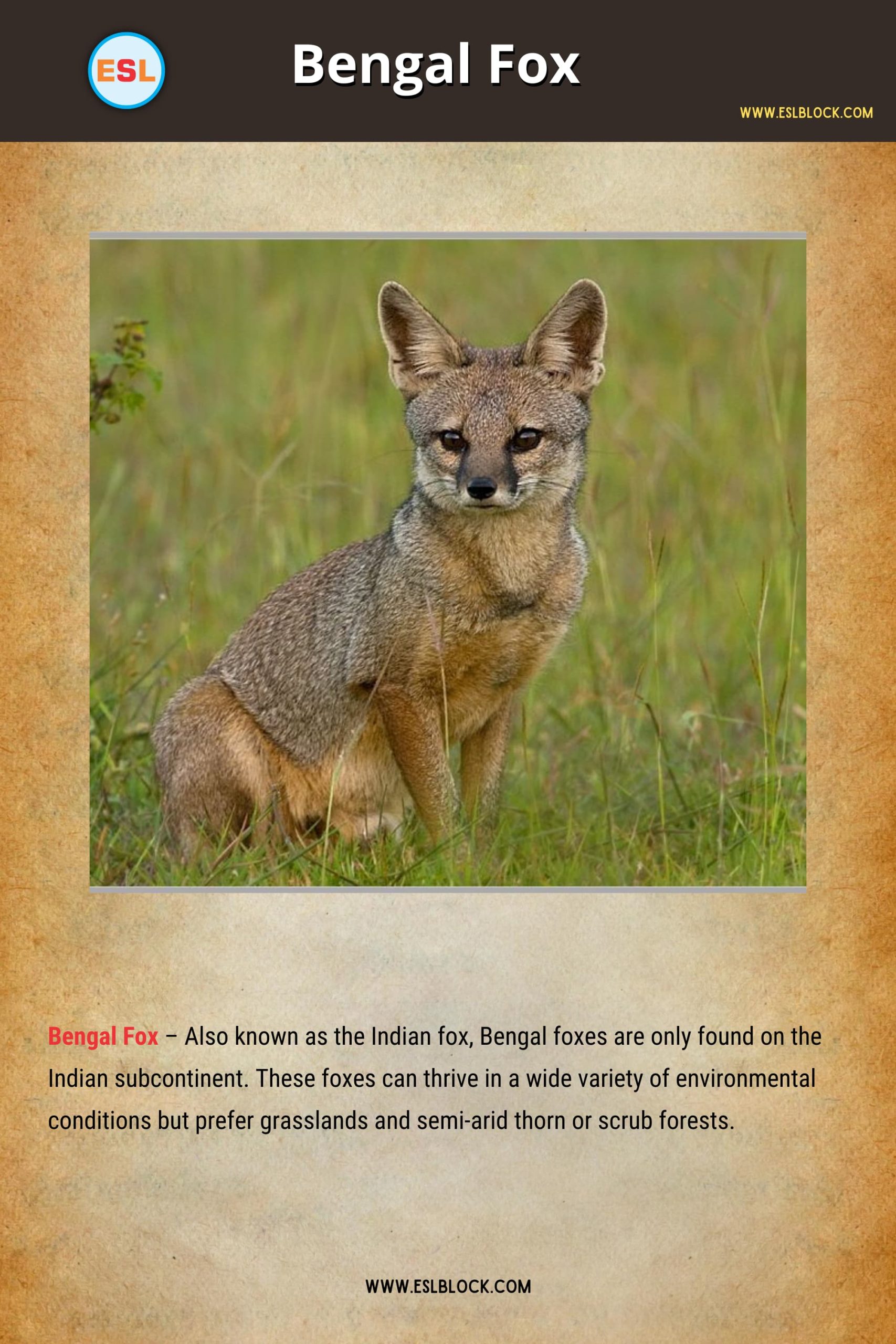 12. Red Fox
The red fox, the largest fox species, inhabits a wide array of regions in the Northern Hemisphere. While predominantly red, these foxes exhibit a range of colors, spanning from reddish-brown to platinum.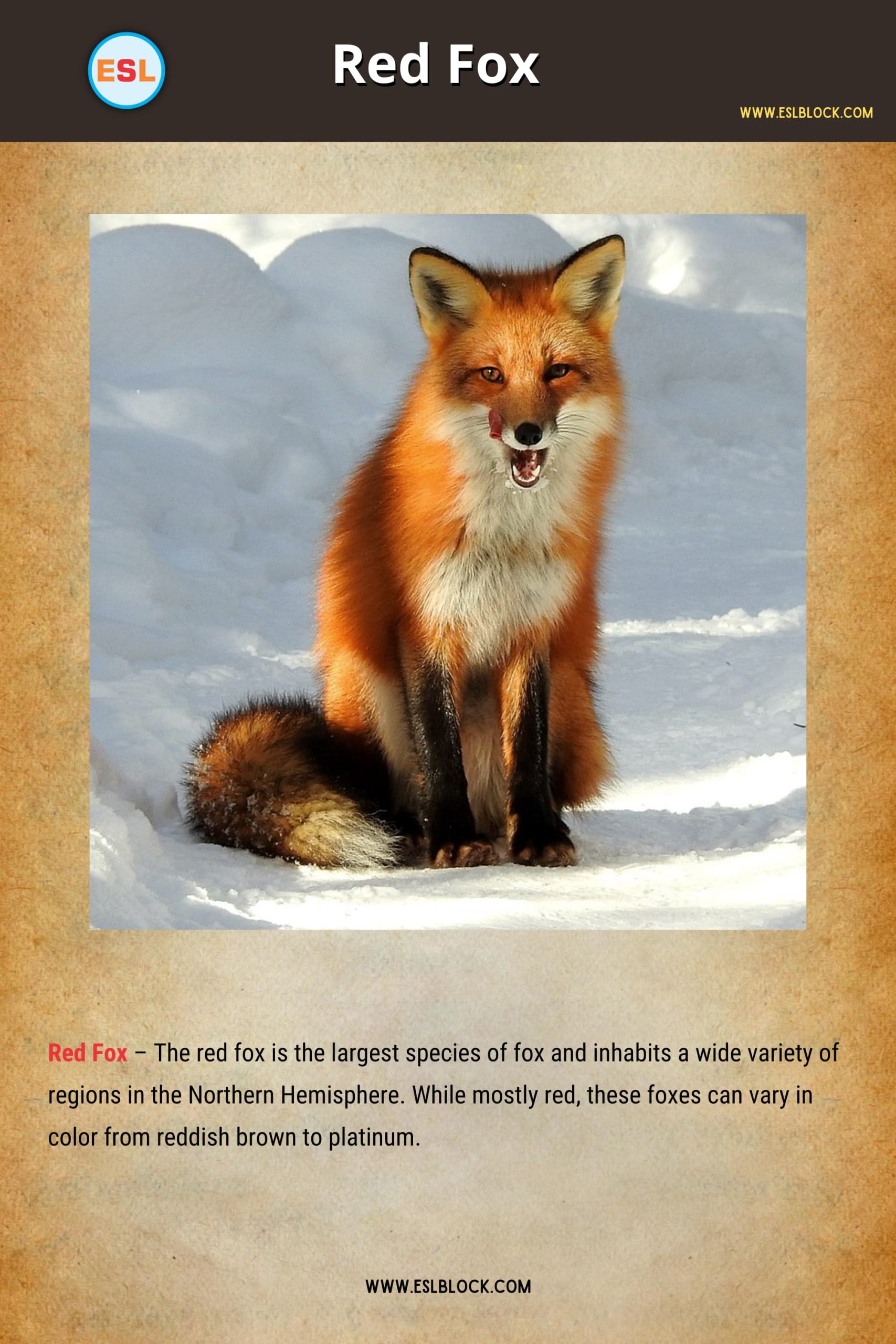 Conclusion
In conclusion, the diverse types of foxes showcase the remarkable adaptability of these cunning and resourceful creatures. From the frigid Arctic to the scorching deserts, these fox species have evolved to conquer challenging environments, highlighting the ingenuity of nature's design and the beauty of biodiversity.
Read More