What are crustaceans? In this article, I am going to provide you a list of crustaceans!
Perhaps you've heard of crustaceans before. This is what we'll be discussing today. There are many different kinds of crustaceans all over the globe, so it is easy to find them. These crustaceans are also easily distinguished from many other categories of animals. Once you understand what they are, you will have no trouble spotting them.
All these crustaceans are verified, using acknowledged sources for their genuineness before being enlisted. Source: Your Info Master.
Read also: Types of Sentences Worksheets
What Are Actually Crustaceans?
Crustaceans are arthropods that include crabs, lobsters, and shrimp. They have a hard exoskeleton made of chitin, which protects their bodies and helps them move. Crustaceans are found in all habitats, from the deep sea to fresh water. Some species are even able to live on land!
Crustaceans are fascinating creatures. Did you know that crabs can swim? And some shrimp can jump up to 50 times their body length! Lobsters, on the other hand, are relatively passive creatures. But they can still grow up to 3 feet long and weigh over 20 pounds!
If you ever get a chance to see crustaceans up close, definitely take it! They're amazing animals that are sure to fascinate you.
Crustaceans are primarily found in marine habitats. It is here that they exhibit their most remarkable diversity. They are also well represented in freshwater habitats, such as woodlice, slaters, and sandhoppers. There are between 50,000 and 67,000 species worldwide.
Also Check: 12 Verb Tenses Worksheets
Different Types of Crustaceans
Branchiopoda
It generally includes crustaceans such as shrimp.
Ostracods
This is the smallest crustacean, often called "seed shrimp." They are usually only 1mm long.
Remipedia
This long, blind crustacean can be found in saline groundwater.
Maxillopoda
It isn't accessible to group members of this species by one characteristic. It includes copepods and barnacles.
Malacostracan
These are the largest groups of crustaceans, and they are also the most well-known.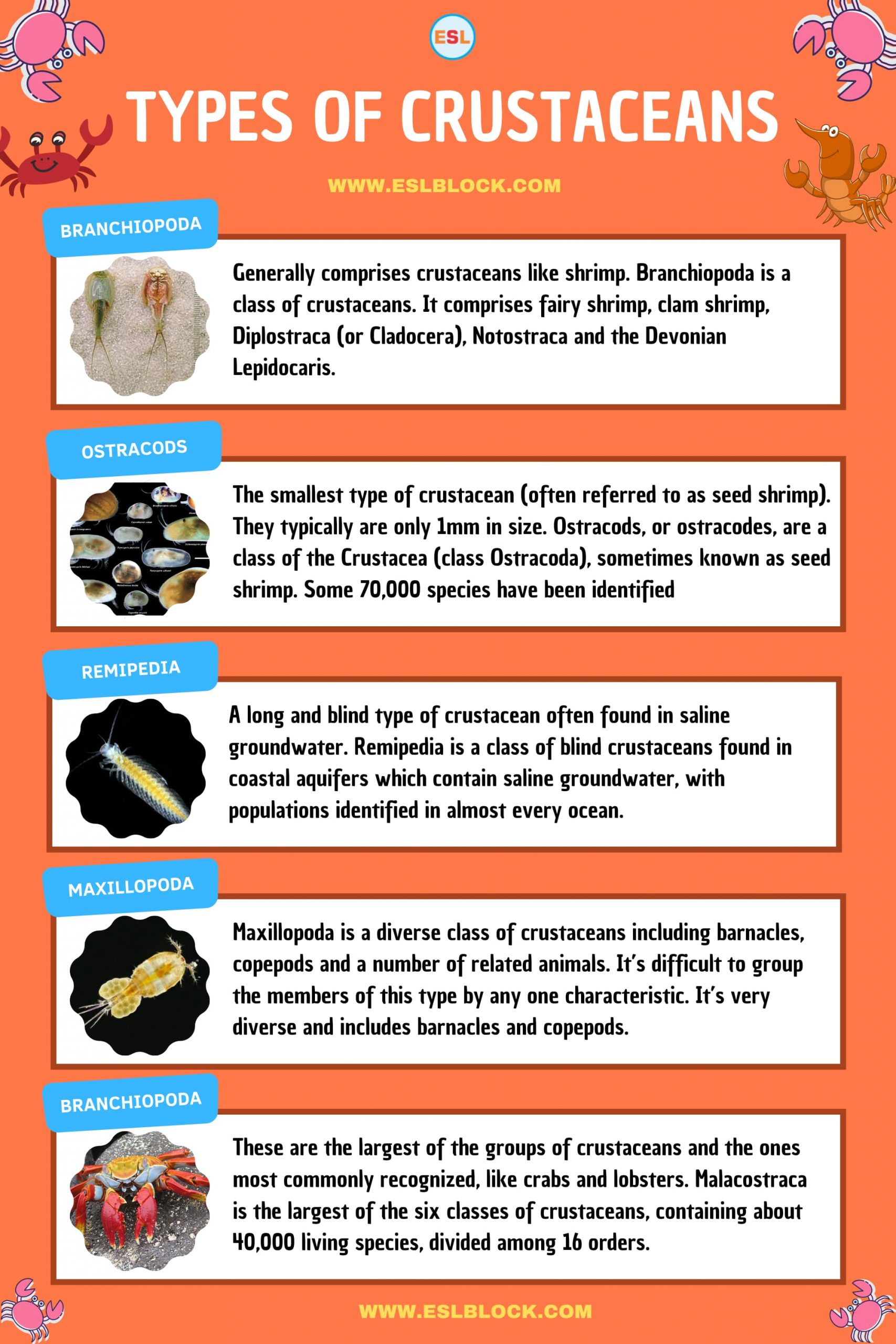 List of Crustaceans
Here are different types of crustaceans in English that will encourage your English Vocabulary.
It is a fact that there are too many lovely crustaceans; it is challenging to choose to include them in the list.
There are many different types of crustaceans, and each has its own unique set of characteristics. Some crustaceans are small and cute, while others are big.
The following list of over over 50 crustaceans types, is for you. All these crustaceans are validated using recognized world dictionaries and encyclopedias.
Barnacle
Beach Flea
Caridea
Copepod
Crab
Craw
Crayfish
Dublin Bay Prawn
Freshwater Shrimp
Goose Barnacle
Gribble
Hermit Crab
Horseshoe Crab
King Prawn
Koura
Krill
Land Crab
Langoustine
Lobster
Mantis Shrimp
Norway Lobster
Opossum Shrimp
Oyster Crab
Prawn
Robber Crab
Rock Lobster
Sand Hopper
Sand Shrimp
Scampi
Scorpion
Sea Spider
Shrimp
Slipper Lobster
Soft-Shell Crab
Spiny Lobster
Water Flea
Woodlouse
Yabby
Most Popular Crustaceans
There's a crustaceans for everyone, no matter what crustaceans you are looking for. Here are some popular crustaceans with brief descriptions.
Different Types of Crustaceans with Facts and Pictures
Lobster
Lobster is a seafood that is prized for its succulent and delicious meat. The lobster's shell is complex and contains calcium, making it a good mineral source. Lobsters are typically boiled or steamed and served with butter. Lobster is a popular seafood dish and can be found on the menus of many restaurants.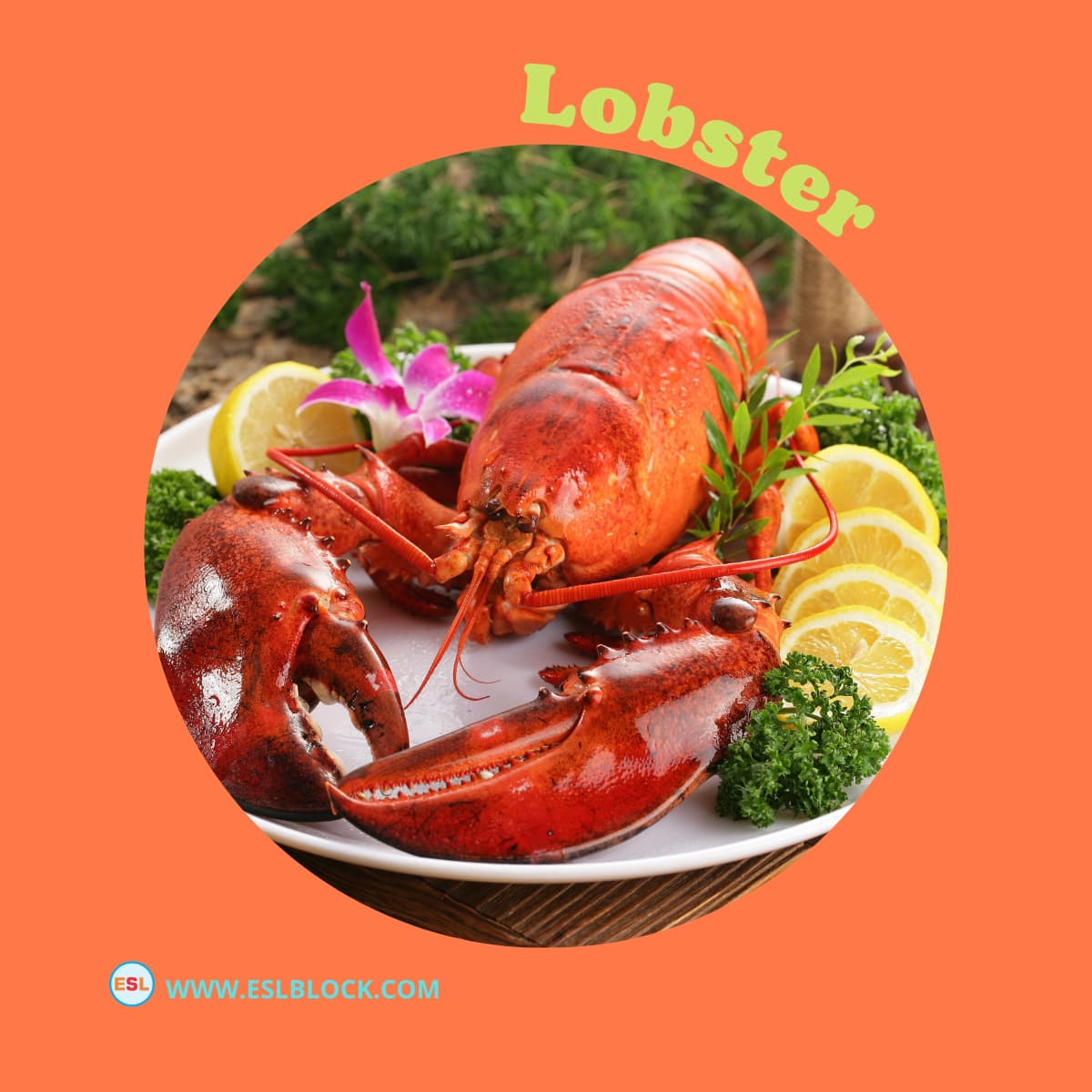 Woodlouse
Woodlice can also be collected using shelters such as flower pots turned upside down and food items such as bread dough. Woodlice thrive in soils with a neutral pH or alkaline pH, suitable crumb structures, and high organic matter, where soil bacteria, earthworms, and other macro-decomposers, like millipedes, flourish. They are less likely to live in acidic and -waterlogged soil.
Because of either disturbance or lack of shelter, woodlice are almost absent from fully tilled land. However, straw and other coarse mulch can provide suitable habitat for woodlice. This can cause crop damage.
Woodlice can be controlled with bait, liquid, granular, and dust insecticides to the soil around seedlings or protected habitats where it tends to aggregate. Woodlice can sometimes be held with bait formulations originally made for snails and slugs.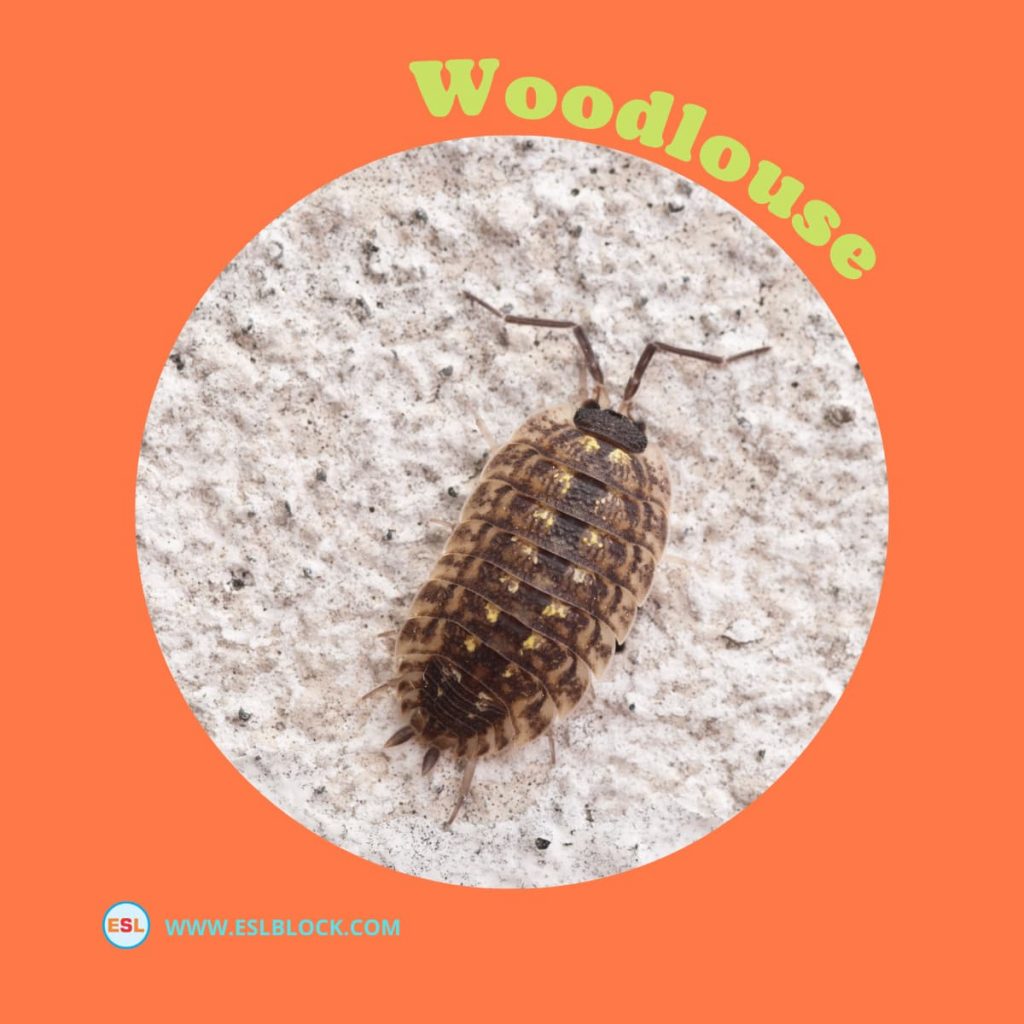 Crab
Although crabs can walk in all directions, they are more comfortable walking sideways. Crabs are part of the decapod crustacean family, which means they have ten legs. Although female crabs can release 1000 to 2000 eggs simultaneously, only a few of their offspring survive beyond the fertilization phase. The average life expectancy of smaller crabs is 3-4 years.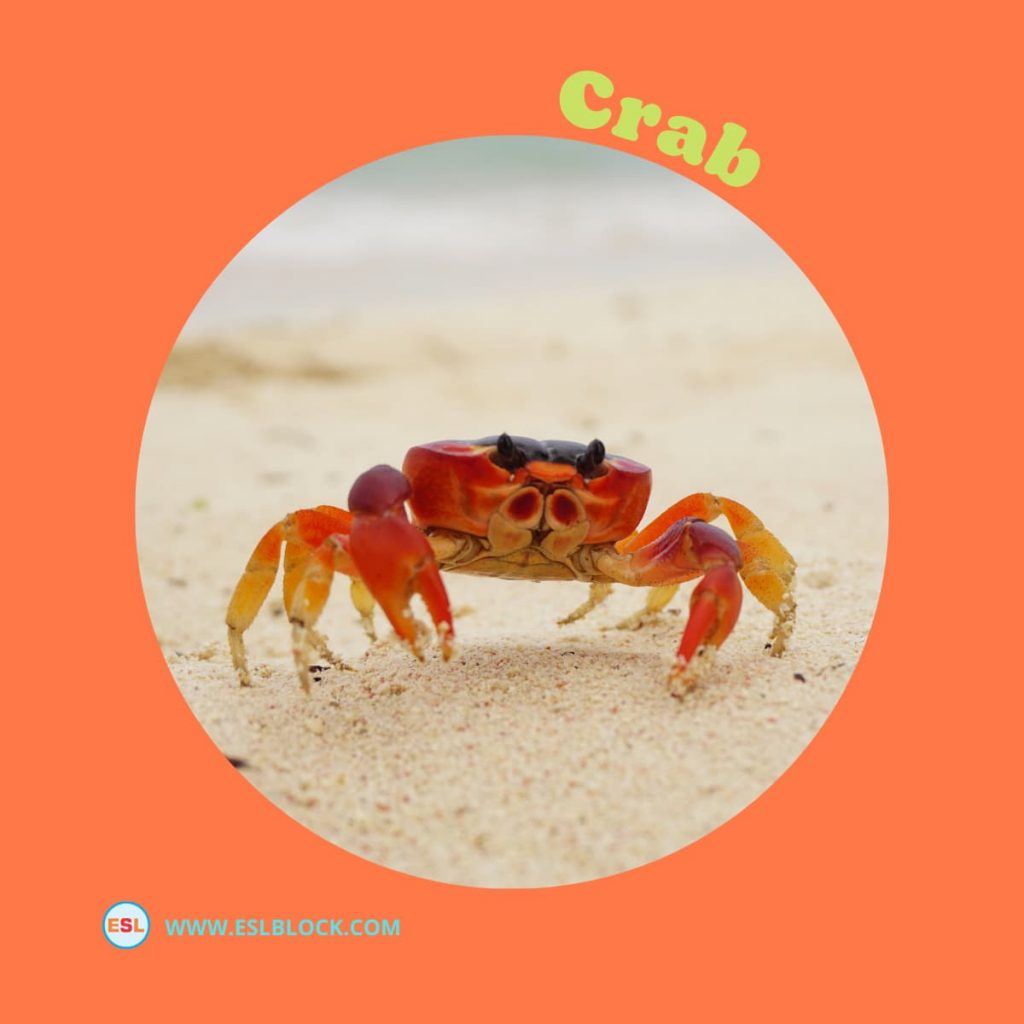 Shrimp
There are over 2000 species of shrimp on the planet. Shrimp love to move from the seafloor to the riverbed. They live between 1 to 7 years, depending on their habitat and species. They can also vary in size, though most people know them only as small creatures. They can grow up to 20 cm!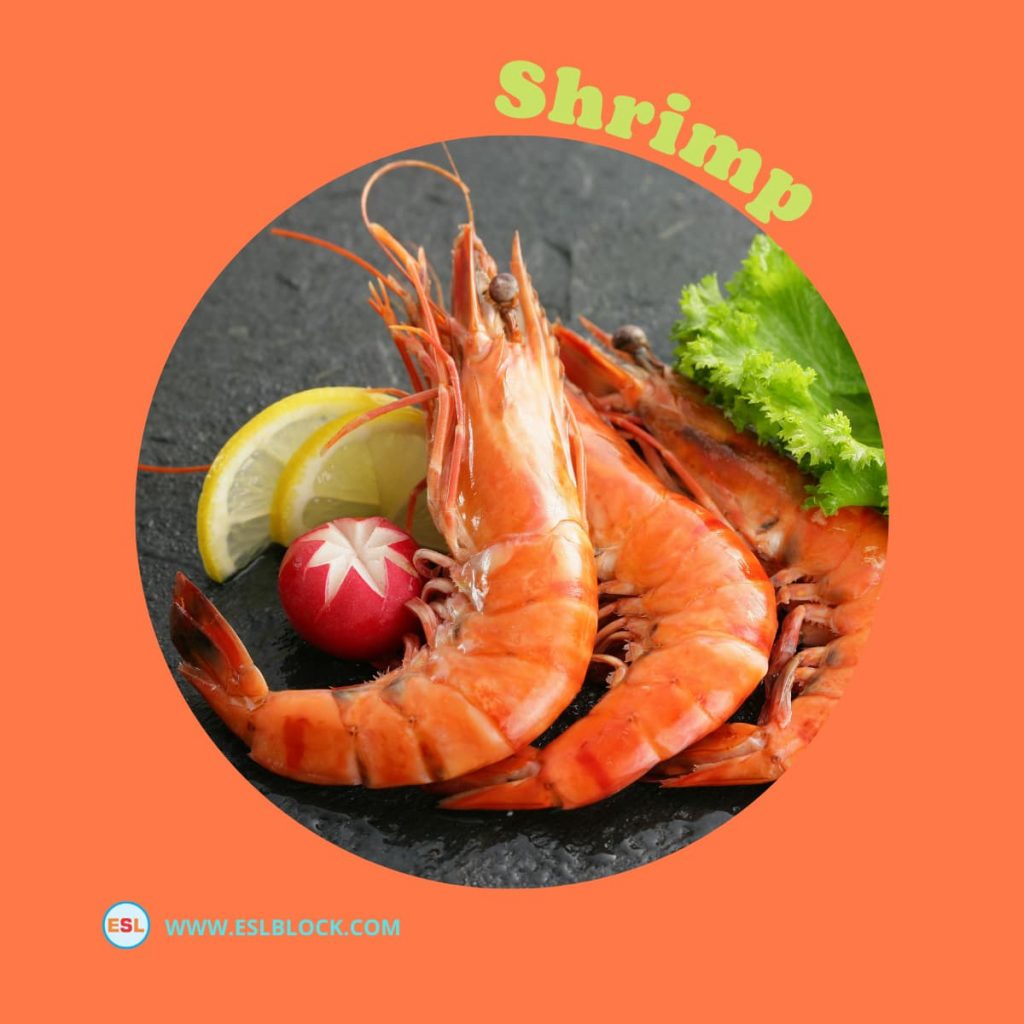 Prawn
Although they look very similar to shrimp, they are two completely different crustaceans. Prawns are more significant than shrimp due to their branched gill structures. Warmer waters are also more appealing to prawns.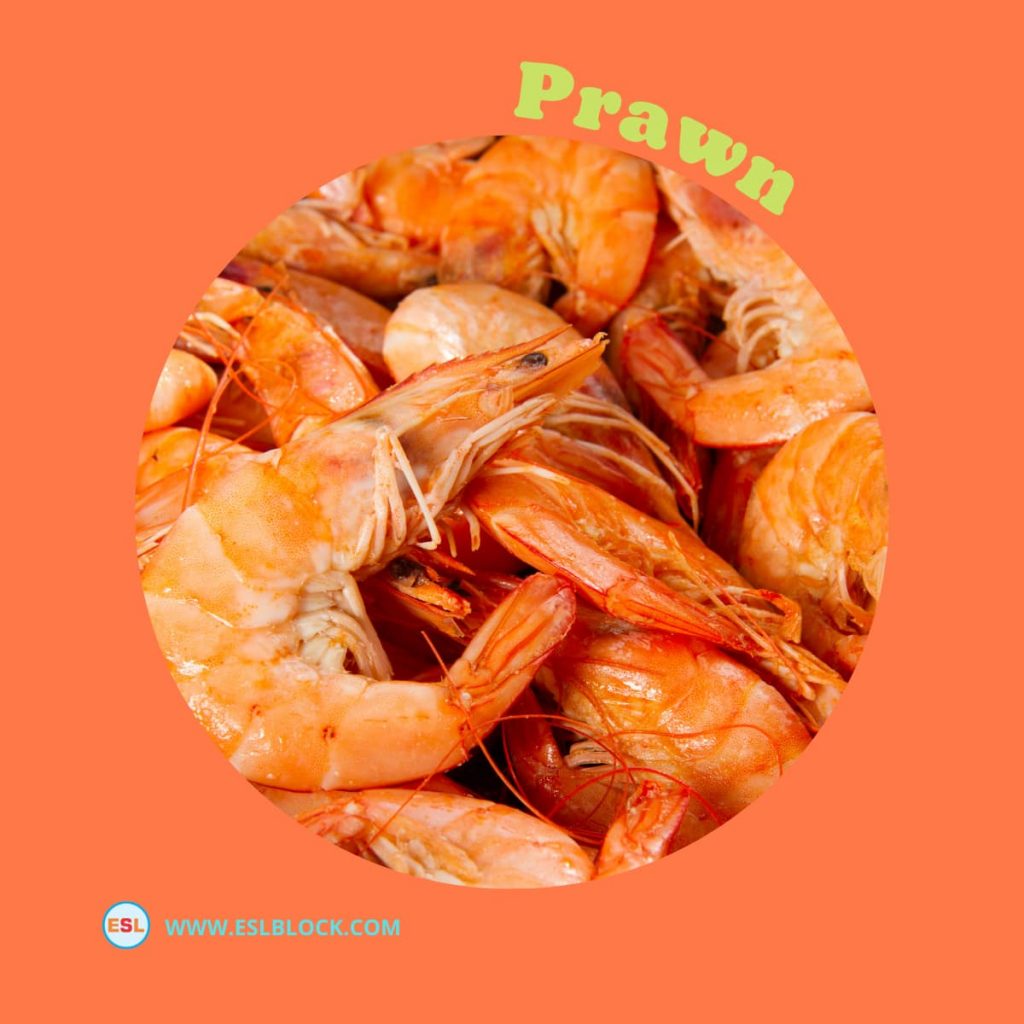 Hermit Crab
Hermit crabs can eat any animal, including algae. They can't form their shells and have no exoskeleton, so they aren't considered true crabs. They will search for a shell to protect them and carry it around. They are different from crabs because they are other crustaceans.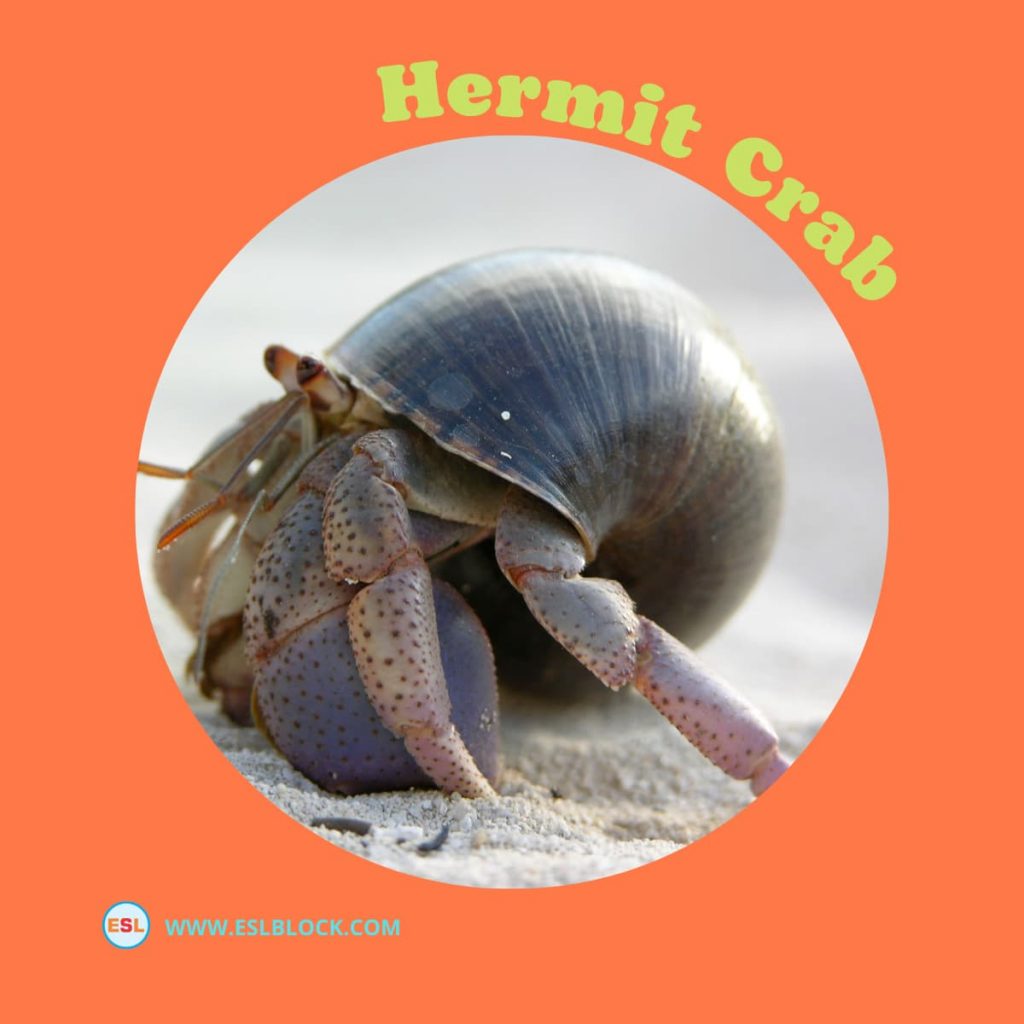 Krill
Krill live at the bottom of ocean food chains. Krill eat phytoplankton and algae and are often fed by larger fish. Krill is essential for ocean life, providing almost all other fish species. They will always travel in large numbers, making it easier for predators and more accessible for some krill to escape.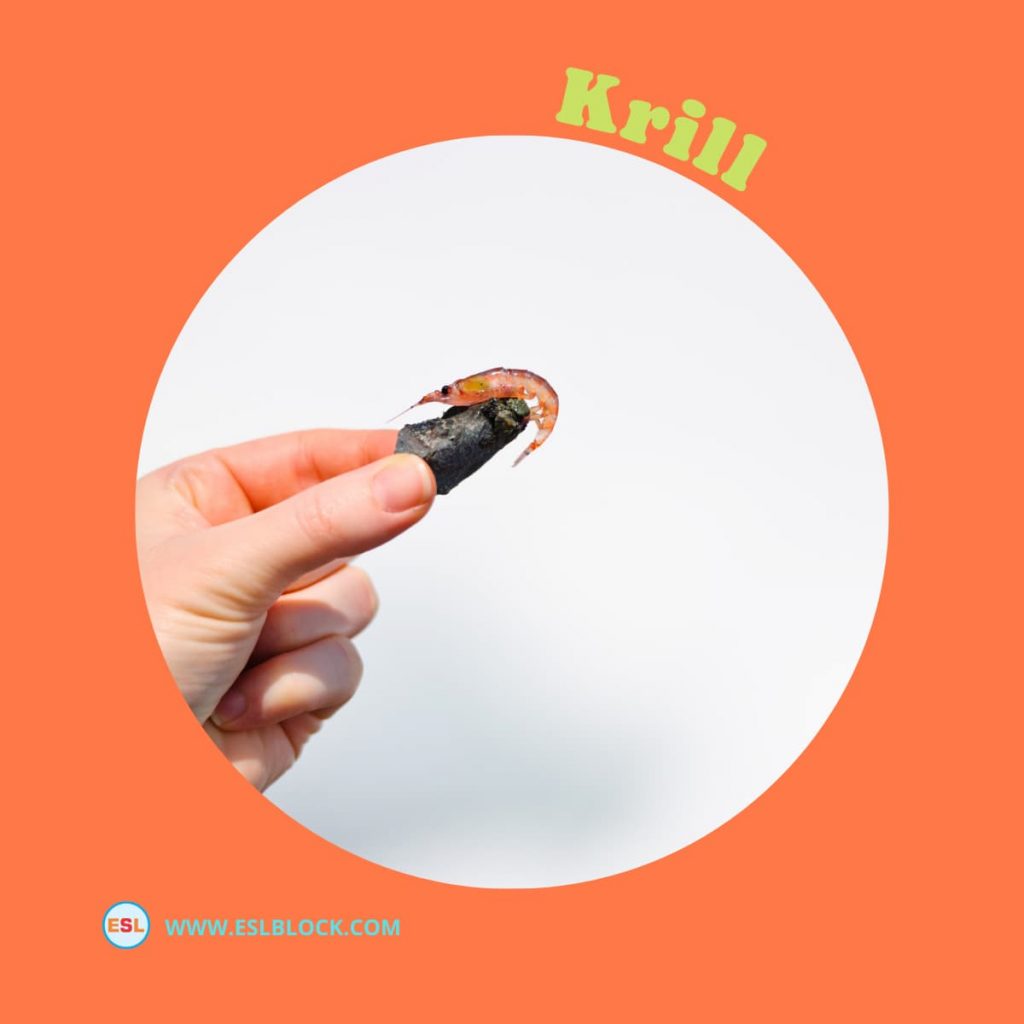 Scorpion
Scorpions belong to the Arachnida class and are closely related to spiders, mites, and ticks. Although they are often considered desert dwellers, they can also be found in North Carolina, Brazil, North Carolina, North Carolina, and the Himalayas. These adaptable, hardy arthropods have existed for hundreds of thousands of years and are still around today.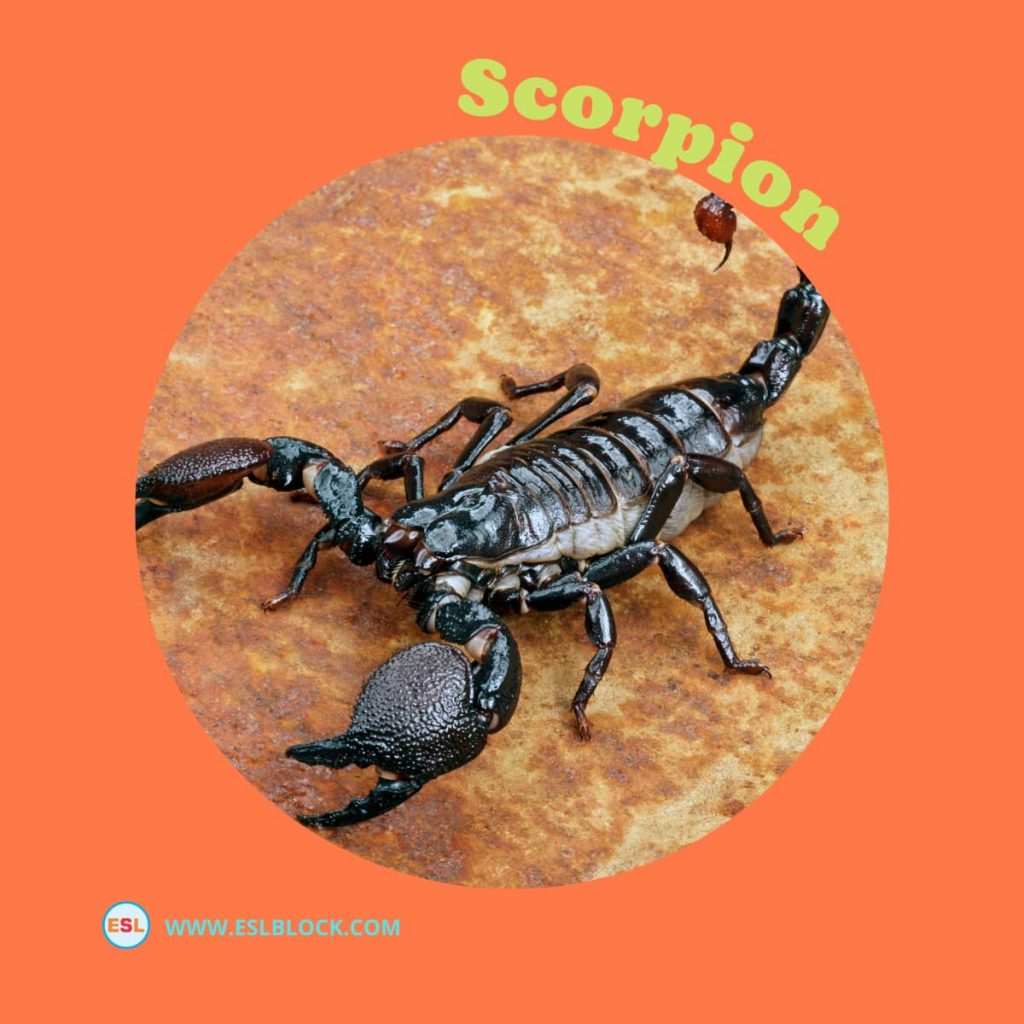 Scampi
Scampi is a term that refers to the peeled tail of almost any type of prawn. However, it can also be used in Italy and other countries. In the UK, however, langoustine is the only prawn meat. Langoustine, a small lobster, found in colder waters such as Norway, Ireland, and Scotland, is also known as the langoustine.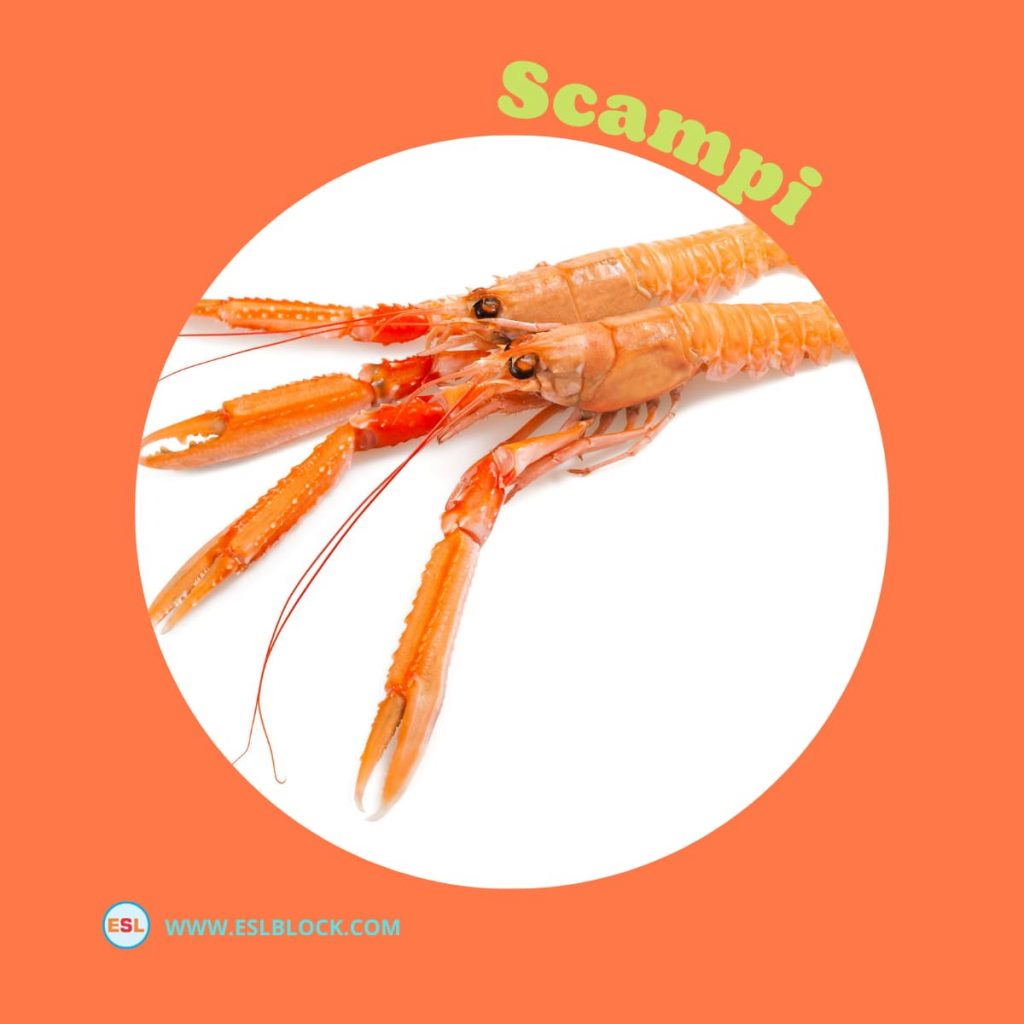 Crustaceans | Info Graphics
The crustaceans infographic can help educators and learners share their thoughts. Infographics are one of the most effective ways to communicate information engagingly effectively. They are helpful for both print and the website.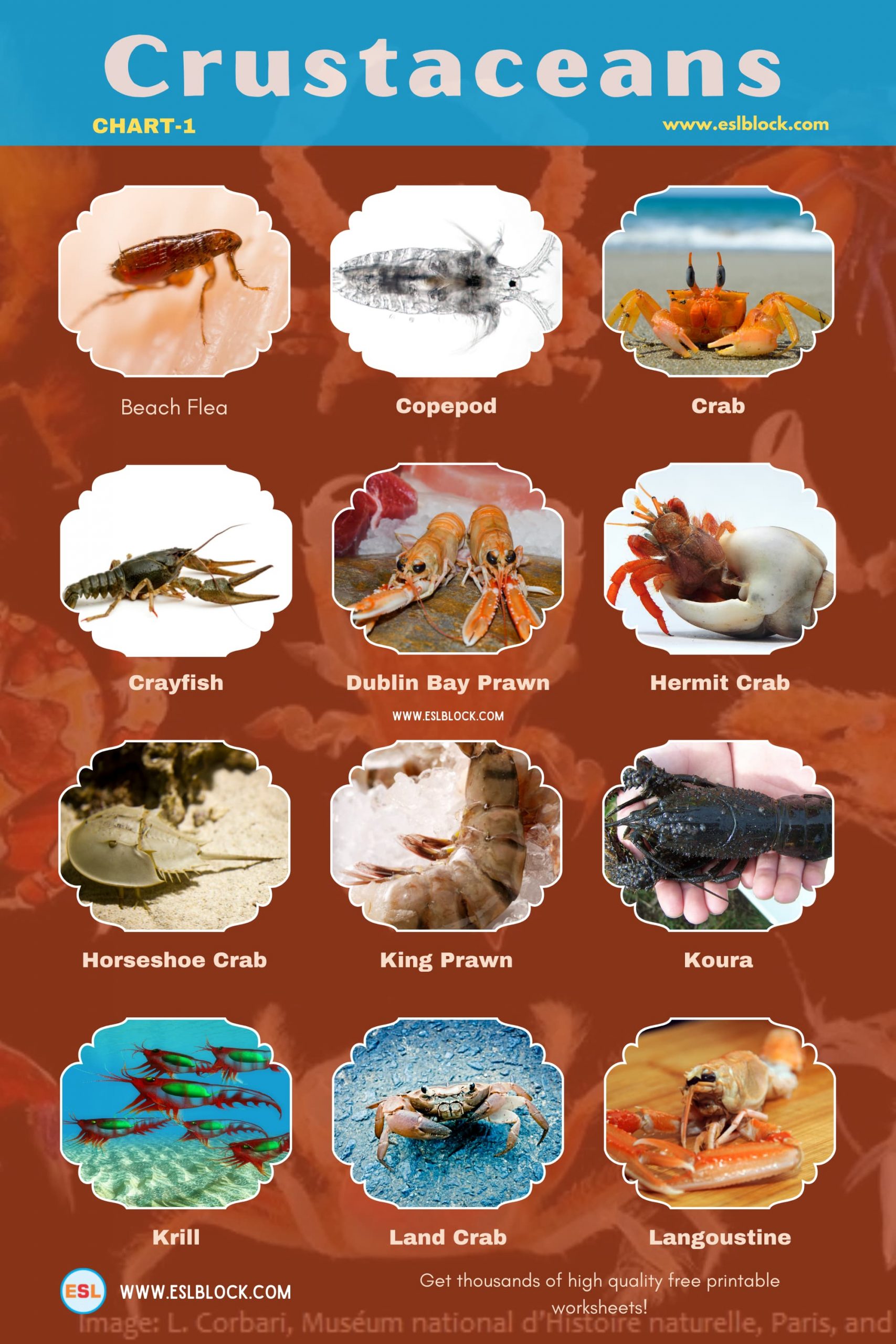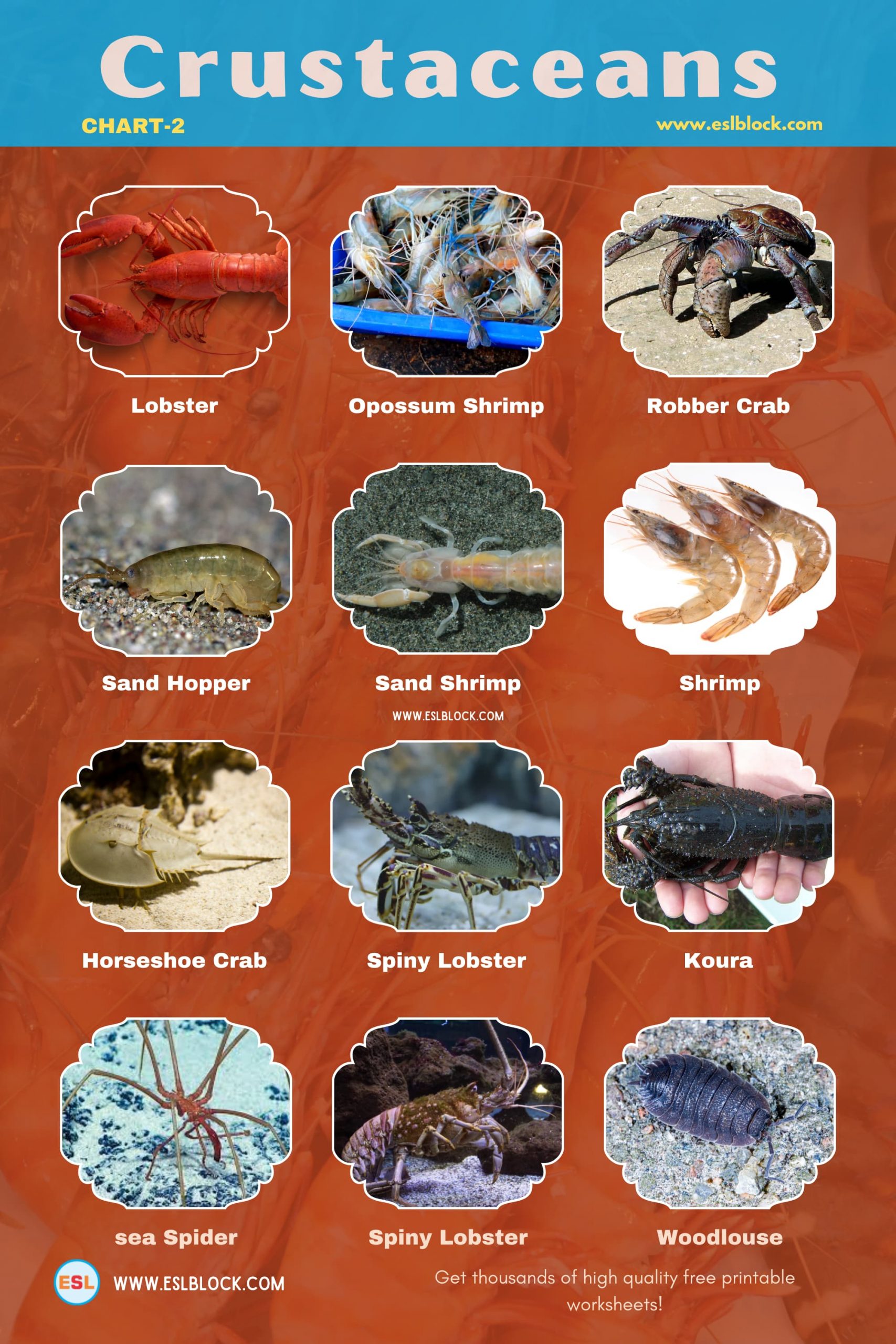 Conclusion
If you have enjoyed "List of Crustaceans, "I would be very thankful if you'd help spread it by emailing it to your friends or sharing it on Twitter, Instagram, Pinterest, or Facebook. Thank you!
With ESLBLOCK, you will study with new ideas. If you doubt the qualities of List of Crustaceans, reach us through our blog's comment section. Keep checking back! We'll do our best to give you feedback as soon as possible. Thank you!
Also Read: Sentence Structures Worksheets
Recap of what we just learned
List of Crustaceans: Cool Facts and Pictures
What are crustaceans?
Crustaceans Facts
Most Popular Crustaceans
Different Types of Crustaceans with Facts and Pictures
Crustaceans | Info Graphics
Related Articles
Here are some more lists for you!