Verb tenses are English speakers' tools to express their time in English. The present tense describes an action that takes place right now. The past verb's tense refers to an action that took place previously. The future verb's tense refers to an event that will occur. The Verb Tenses worksheets are for students at the beginning, intermediate and advanced levels.
The Verb Tenses worksheets are completely free to download in PDF format. You may use these worksheets for verb tenses practice at home or in school.
Understanding verb tenses can aid your students in understanding the ways that other languages work—knowing how the various verb tenses function will enable students to understand the principle English grammar. I hope that these Free verb tenses worksheets will assist you in achieving your goals.
Verb Tenses Worksheets Syllabus
Below, you'll find free printable worksheets for mastering verb tenses. With these worksheets, kids will learn to recognize the all verb tenses of English grammar depending on how it's exercised in a particular sentence. The 12 verb tenses include Simple Past, Simple Present, Simple Future, Present Continuous, Past Continuous, Future Continuous, Present Perfect, Past Perfect, Future Perfect, Present Perfect Continuous, Past Perfect Continuous and Future Perfect Continuous.
12 Verb Tenses Worksheets Print Preview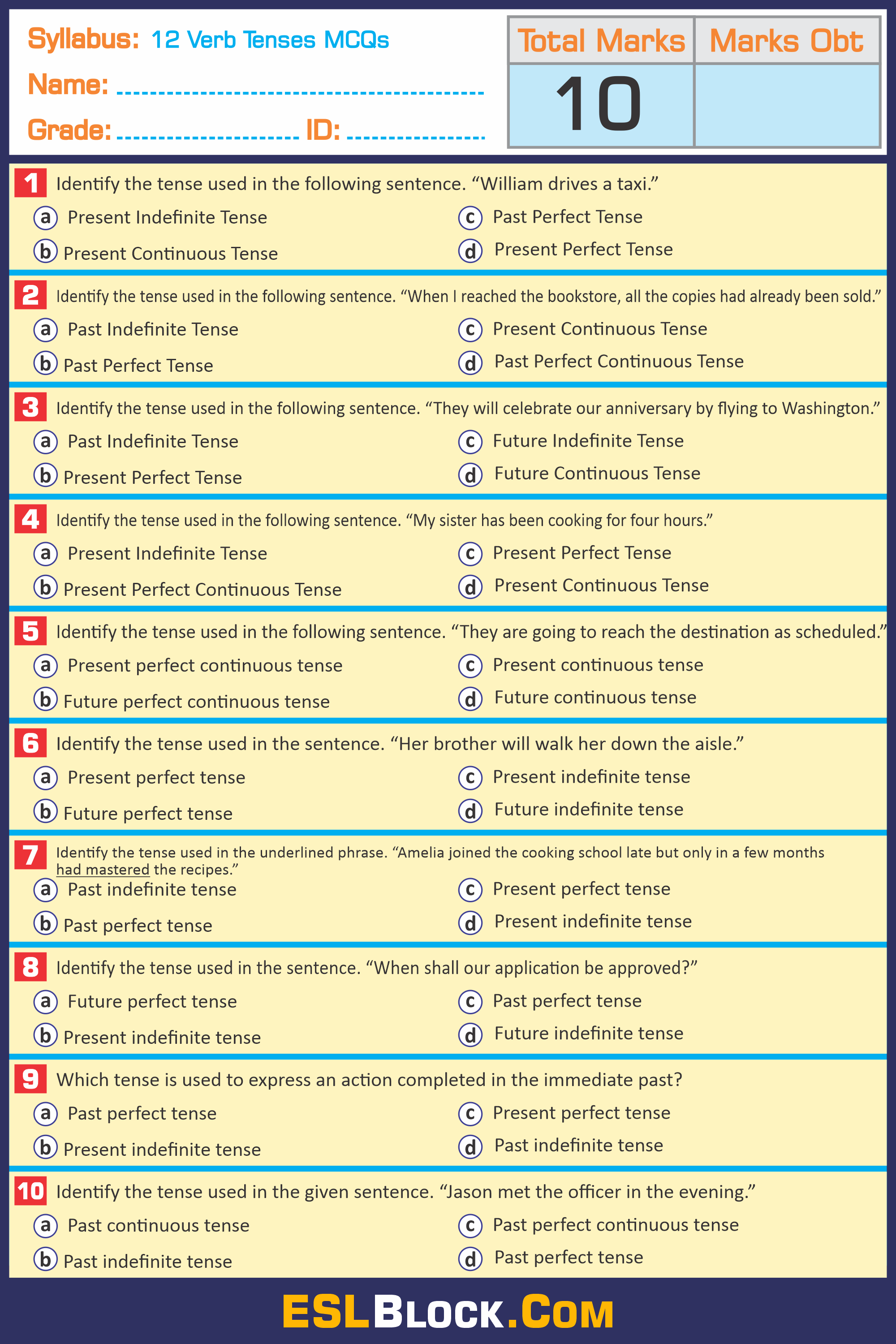 If you really enjoyed "12 Verb Tenses Worksheets", then I will be very thankful if you'd help it spread by emailing it to your friends, or sharing it on Twitter, Instagram, Pinterest or Facebook. Thank you!
Explore full list of words that start with A to Z!