Using nursery rhyme worksheets can help children improve their language skills, memory, and creativity. In this post, we'll discuss the importance of using these worksheets and introduce a set of colorful and printable worksheets that you can use to engage your little ones.
All these Nursery Rhyme worksheets are verified, using acknowledged sources for their genuineness before being enlisted. Source: Your Info Master.
Read also: English Alphabet Worksheets
Why do we need Nursery Rhyme Worksheets?
Nursery Rhymes are like little treasures of childhood that have been passed down from generation to generation. They not only entertain and educate children but also help in the development of their language, cognitive, and social skills. And what better way to enhance this learning experience than with Nursery Rhyme Worksheets!
These worksheets provide a fun and interactive way for young learners to engage with their favorite rhymes while improving their reading comprehension, vocabulary, phonics, handwriting, and even math skills.
With colorful illustrations and engaging activities that include matching words to pictures, solving puzzles, tracing letters or numbers, and counting objects or syllables – these worksheets make learning so much more enjoyable.
Whether you're a parent looking for some extra educational resources at home or a teacher searching for new ways to spice up your classroom lessons – Nursery Rhyme Worksheets are the perfect tool! So let's dive into the magical world of nursery rhymes together with these fantastic worksheets!
Target Student Age and Grade
Are you ready to dive into the enchanting world of Nursery Rhymes? Our brand new worksheet collection is here, and it's specifically designed for little ones between the ages of 3 and 5 years old.
Whether your child is in preschool or kindergarten, these worksheets are perfect for honing their skills while having fun with classic rhymes. With vivid colors, adorable illustrations, and engaging activities, our nursery rhyme worksheets will transport your child to a magical world where they can learn about shapes, colors, numbers, and more!
Don't worry if your child is older or younger than the target age range; our adaptable worksheets cater to children of different abilities so every kid can enjoy learning at their own pace. So come on board – let's sing along with Humpty Dumpty and Jack & Jill as we embark on this delightful journey through Nursery Rhyme Land!
Also, Check: Alphabet Activities Worksheets
Nursery Rhyme Worksheets Preview
Look no further than our high-definition and colorful nursery rhyme worksheets! Before downloading and printing, we encourage you to preview them first. With captivating illustrations that will surely grab young learners' attention, these worksheets offer a fun and interactive way for children to learn their favorite rhymes. So why not take advantage of this opportunity to choose the perfect worksheet tailored specifically for your child or students? Preview now and let the excitement begin!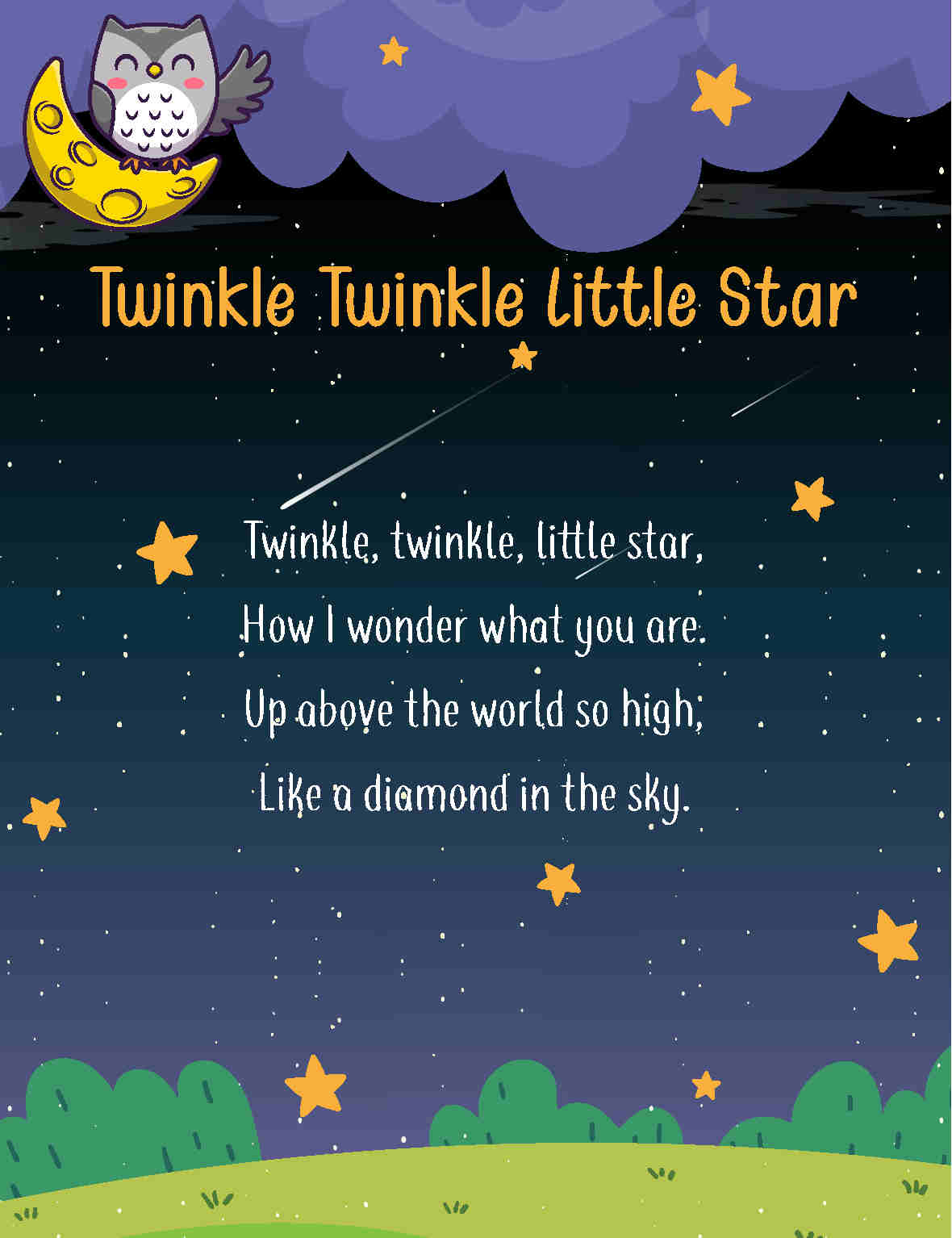 Download High Definition Printable Nursery Rhyme Worksheets PDF
We are thrilled to introduce our brand new nursery rhyme worksheets, now available for download in PDF format. These worksheets have been carefully crafted with high-quality resolution so that they will look stunning even when printed out.
Whether you're a teacher looking to add some excitement to your classroom or a parent wanting to provide educational activities for your little ones at home, these worksheets are perfect for children of all ages.
Simply click on the download button below and let the learning begin! From Old MacDonald Had a Farm to Twinkle Twinkle Little Star, these nursery rhymes will have kids singing and giggling along as they practice their skills in reading, writing, and more.
So what are you waiting for? Download these delightful sheets today and start exploring the world of nursery rhymes with your students or children!

Conclusion
In order to engage and educate young learners, we hope you find these nursery rhyme worksheets useful. For the latest nursery rhyme worksheets for your kids, follow our Pinterest profile and Facebook page, and share this post on Pinterest, Facebook, and Instagram. If you have any comments or suggestions, please feel free to leave them below. Thank you for visiting, and we hope to see you soon!
Also Read: Alphabet Flashcards (Worksheets)
Recap of what we just learned
Nursery Rhyme Worksheets
Why do we need Nursery Rhyme Worksheets?
Target Student Age and Grade
Nursery Rhyme Worksheets Preview
Download High Definition Printable Nursery Rhyme Worksheets PDF
Related Articles
Here are some more lists for you!